National News
'It is white people who need to do more': Maura Healey calls for officers to be charged in George Floyd's death
"We are all capable of racism. And we are also capable of anti-racism."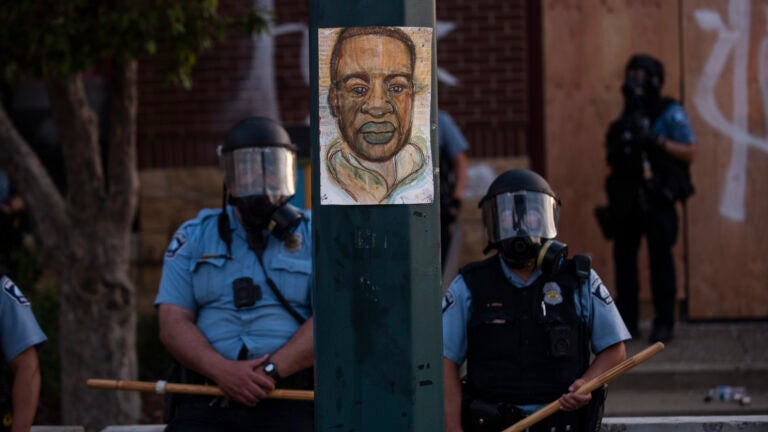 Massachusetts Attorney General Maura Healey said Friday that the Minneapolis police officers involved in the death of George Floyd, a black man who died in their custody, should be charged.
"Charge George Floyd's killers now," she wrote on Twitter.
Charge George Floyd's killers now.

— Maura Healey (@MassAGO) May 29, 2020
Her statement follows days of demonstrations in Minneapolis, which have turned violent, calling for the officers to be charged. Boston Police Commissioner William Gross spoke out against Floyd's death on Thursday, saying he supported the firing of the officers involved in the deadly arrest. 
"I'm heartbroken," Healey wrote in her Twitter thread. "I've seen the killings of Black people, the anti-Asian violence, food pantry lines in Chelsea, the lack of masks for workers of color. We have policies to pass. Poverty to alleviate. Presidents to remove. In all of this, it is white people who need to do more."
Healey urged everyone to "do better" to push for change and accept criticism.
"We are all capable of racism," she wrote. "And we are also capable of anti-racism."
I'm heartbroken. I've seen the killings of Black people, the anti-Asian violence, food pantry lines in Chelsea, the lack of masks for workers of color.

We have policies to pass. Poverty to alleviate. Presidents to remove. In all of this, it is white people who need to do more.

— Maura Healey (@MassAGO) May 29, 2020
Are you quick to call the cops on Black people?

Do you stand up for your Black coworkers?

Are you fighting racism in your town? Your family?

We are all capable of racism. And we are also capable of anti-racism.

— Maura Healey (@MassAGO) May 29, 2020
https://twitter.com/MassAGO/status/1266362936077017088