National
Irving Fein, who managed Burns, Benny, dies at 101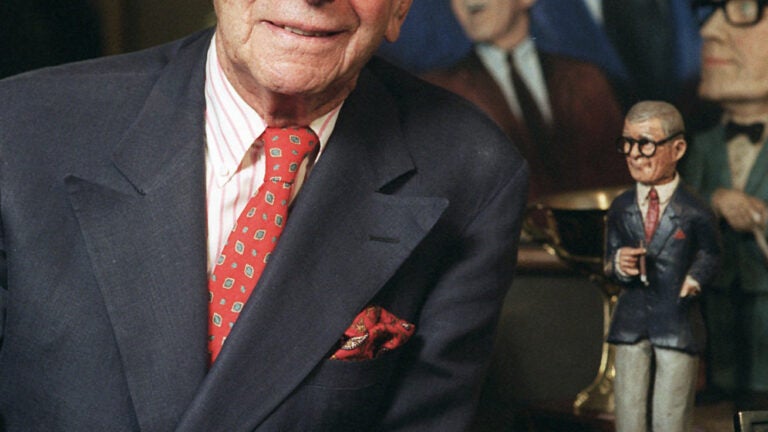 LOS ANGELES — Irving Fein, a producer and manager who steered the careers of comedy greats George Burns and Jack Benny and who named actress Lana Turner the ''Sweater Girl,'' has died, his daughter said Tuesday. He was 101.
Mr. Fein, who worked into his 90s, died Aug. 10 at his West Hollywood home of an age-related illness, Tisha Fein said.
''He loved what he did,'' said his daughter, a television and event producer. "He would be afraid to go on a holiday because he would miss a deal. He always had a great angle on how to promote people.''
During Mr. Fein's early career as a publicist at studios, including MGM and Warner Bros., he came up with Turner's provocative nickname, Tisha Fein said. In a decade-old interview posted on the website Showbiz 411, Mr. Fein said he was inspired by a sweater Turner wore in her first movie, 1937's ''They Won't Forget.''
In the late 1940s, Mr. Fein became publicist and advertising director for Benny's radio show.
When the comedian shifted to television with ''The Jack Benny Program,'' which aired from 1952-65, Mr. Fein was the executive producer. He later headed J&M Productions, Benny's company, which produced shows including ''Checkmate'' and ''The Gisele MacKenzie Show.''
Mr. Fein was an important part of Burns's life as well, Tisha Fein said.
When Burns's career faltered following the 1964 death of his wife and stage partner, Gracie Allen, Mr. Fein helped him get cast opposite Walter Matthau in 1975's ''The Sunshine Boys,'' she said. Burns, then 76, received a supporting actor Oscar.
Mr. Fein produced some of Burns's other films, including ''18 Again!'' and won an Emmy as producer of a 1977 television special with Burns. The comedian died in 1996 at age 100.
Mr. Fein leaves his wife of 43 years, Marion; Tisha Fein and Michael Fein, his children from a previous marriage; and his stepson, Dan Schechter.
Services for Mr. Fein have been held.