National
Joan Stein, 59, Tony Award-winning theater producer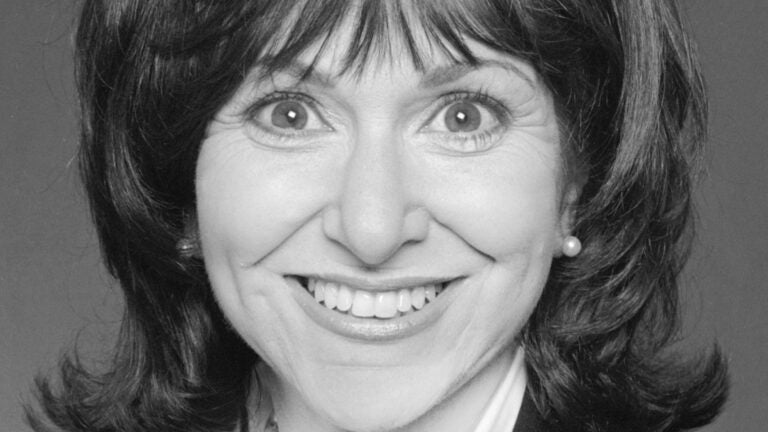 NEW YORK — Joan Stein, who made her breakthrough as a theater producer while working as a waitress in Manhattan and went on to produce dozens of shows and to share a Tony Award, died Aug. 3 in Los Angeles.
She was 59 and lived in Hollywood.
The cause was appendix cancer, said her husband, Ted Weiant.
Ms. Stein was 27 and working at an East Village restaurant in 1980, making $50 to $70 a night, including tips, when she became an unlikely producer of ''Table Settings,'' James Lapine's Off Broadway comedy about three generations of a middle-class Jewish family and their encounters with sex, drugs, and identity crises.
Entranced by a workshop enactment of the play, Ms. Stein had gone backstage to ask Lapine, who would soon be celebrated for his work with Stephen Sondheim, if she could help produce it. She went on to raise $10,000 of the show's initial budget of $70,000. ''Table Settings'' was a hit, and Ms. Stein was no longer waiting tables.
During the next 30 years she produced or coproduced more than 80 shows on both the East and West coasts, on and off Broadway, in Los Angeles, and at regional theaters, most of them comedies or musical comedies.
Surprisingly, it was a stark drama that brought Ms. Stein a Tony in 1999 as a producer of ''Side Man,'' Warren Leight's autobiographical account of the devastating effect his father's career as a journeyman trumpet player had on his family. The play was also nominated for a Pulitzer Prize.
Among Ms. Stein's other Broadway productions were the musicals ''Legally Blonde,'' "9 to 5,'' and ''Catch Me if You Can,'' all based on hit movies.
In 1996, Ms. Stein shared the Outer Critics Circle Award for best Off Broadway play for ''Picasso at the Lapin Agile,'' Steve Martin's absurdist comedy about an imaginary meeting between Albert Einstein and Pablo Picasso in a Parisian cafe in 1904, where they discuss the fate of the world.
Six years later, Ms. Stein and Martin created Martin/Stein Productions, a television company that produced the NBC sketch comedy ''The Downer Channel'' and the ABC reality series ''The Scholar.''
For five years, starting in 1982, Ms. Stein was managing director of the Berkshire Theater Festival in Stockbridge, Mass. By 1990 she had moved to Los Angeles to become executive director of the Canon Theater.
Joan Sandy Stein was born in Manhattan, one of three daughters of Florence and David Stein. Her father was a salesman at the first E. J. Korvette store.
Ms. Stein graduated from the State University of New York at Albany in 1974 with a degree in theater and English. With a stage career in mind, she enrolled a year later in an acting class Weiant was teaching. He later became a landscape architect.
Besides her husband, Ms. Stein leaves her mother and two sisters, Emily Stein and Marcia Kirschner.
Before they married in 1977, Ms. Stein and Weiant formed a theater company, Actors Annex, which specialized in comedy. It closed. And then she saw ''Table Settings.''
''I recognized my own family in the play,'' Ms. Stein said in 1980. ''It was the same sibling rivalry, the same conniving, the same circumstances.''