National
Alan Kriegsman, first dance critic to win a Pulitzer, dies at 84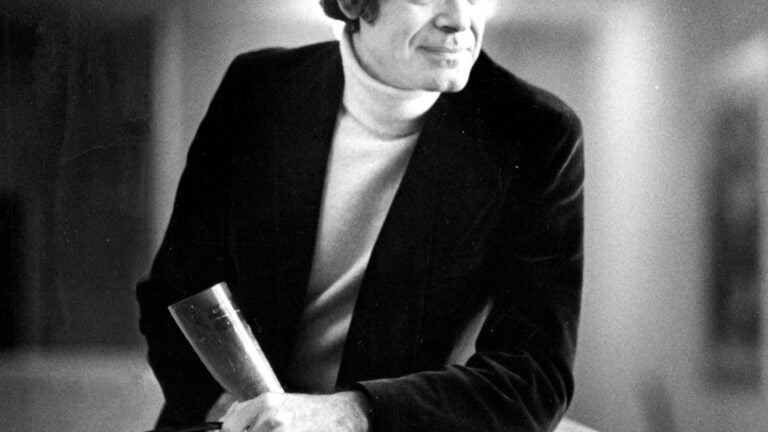 NEW YORK — Alan M. Kriegsman, the longtime dance critic for The Washington Post and the first dance critic to win a Pulitzer Prize, died on Friday at his home in Washington. He was 84.
The cause was heart disease, said his wife of 55 years, Sali Ann, a former dance director of the National Endowment of the Arts.
Mr. Kriegsman's career at The Post, from 1966 to 1996, coincided with a period of growth and diversification in American dance and with important developments in Washington as a center for dance, notably the opening in 1971 of both the Kennedy Center and the Wolf Trap National Park for the Performing Arts.
His own training had been in science and musicology, both of which remained lifelong interests. His passion for dance was ignited by a 1946 performance by the ballerina Alicia Markova.
Alan Mortimer Kriegsman, widely known as Mike, was born in New York on Feb. 28, 1928. His father was a lawyer, his mother an executive secretary, and from them and other relatives he acquired a passion for both music (he played piano) and science.
After growing up in Queens, he attended the Massachusetts Institute of Technology, earned a bachelor's degree from Columbia University, and chose to concentrate on music rather than science only after serving in the Army.
After receiving his master's degree in music from Columbia in 1953, he spent 1953 to 1966 largely in teaching and administration at colleges and universities across America. In 1956 and '57, he attended the University of Vienna as a Fulbright scholar. He married the former Sali Ann Ribakove in 1957. Mr. Kriegsman leaves her and a brother.
In 1966, he moved with his wife to Washington, where he joined The Post as a music critic. Soon he expanded his brief to cover other performing arts, writing as an occasional columnist on wider cultural issues. He became the paper's dance critic in 1974; he received the Pulitzer Prize for criticism in 1976.
His eclectic tastes were driven by a passionate sense of inquiry and an abiding search for meaning. Though his musical background helped him to write with insight about European and American ballet, and the choreography of the modern-dance choreographers Paul Taylor and Mark Morris, he brought the same excited open-mindedness to choreography by Merce Cunningham and Trisha Brown that is independent of any music, and to the dance forms of India, Spain, and Africa. The acting of Laurence Olivier in ''The Dance of Death,'' the emergence of break dancing, and the changes in the nature of the circus were all among his subjects.
''He was just great,'' Taylor said on Sunday, adding, ''The whole field benefited from his work.''
Sarah Kaufman, the current dance critic at The Post and herself the 2010 winner of the Pulitzer Prize for criticism, has spoken of Mr. Kriegsman as her ''hero, friend, and mentor.'' Mikhail Baryshnikov, praising his intelligence and eloquence, recalled him as ''a classy bohemian.''