National
Butch Warren, Washington-born jazz bassist, dies at 74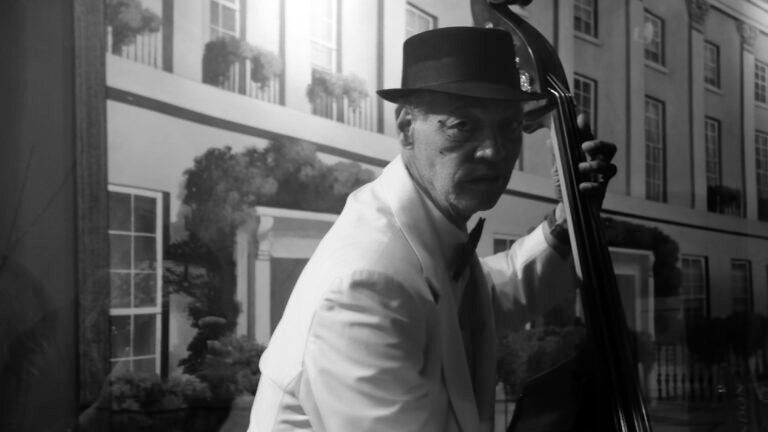 WASHINGTON — Edward ''Butch'' Warren, a Washington-born bassist who performed on celebrated albums of the modern jazz era before vanishing almost completely from the music scene because of drug addiction and deteriorating mental health, died Saturday at Holy Cross Hospital in Silver Spring, Md. He was 74.
The cause was lung cancer, said a daughter, Sharon Warren.
Mr. Warren, who reappeared in Washington clubs in recent years, was best known for the recordings he made from the late 1950s to the mid-1960s. He was discovered by trumpeter Kenny Dorham on a trip through the District of Columbia and, within a matter of years, the 19-year-old Mr. Warren was working at the center of New York's elite orbit of hard-bop jazz musicians.
As the house bass player for the Blue Note record label in New York, he helped set the pace and tone on first-rate albums by saxophonist Dexter Gordon, trumpeter Donald Byrd, and pianists Herbie Hancock and Sonny Clark. He also toured the world with Thelonious Monk in 1963 and 1964 and was considered a promising disciple of the wildly innovative pianist and composer.
''Warren's rich, loping bass is well suited to Monk's rhythms, if not his harmonic ideals,'' Time magazine noted in a 1964 story about the band. ''He is like a pony in pasture who traces his mother's footsteps without stealing her grace.''
He left his mark on albums such as Hancock's ''Takin' Off'' (1962), Gordon's ''Go!'' (1962), Jackie McLean's ''Vertigo'' (1963), Dorham's ''Una Mas'' (1963), and ''Miles & Monk at Newport'' (1964) with Miles Davis and Monk. Mr. Warren also wrote pieces included on several of the Blue Note albums, including ''Eric Walks,'' a tribute to his son, then a toddler taking his first steps.
Lean and lanky with an impassive face and an enduring attachment to the narrow lapels and thin ties popular among bop artists of the midcentury, Mr. Warren was for decades a mysterious, silent presence along the fringes of the Washington jazz scene.
After his return from New York in the mid-1960s, he was for a few years a regular in the house band on Channel 4's morning talk show, ''Today With Inga.'' Then he largely disappeared, popping up from time to time at a club gig or at the Friday night jazz shows at Westminster Presbyterian Church in Washington.
The Washington Post found Mr. Warren in 2006 in the locked-down psychiatric ward at Springfield Hospital Center in Sykesville, Md. He had lost most of his teeth, and he seemed dazed and distracted. He had lost his apartment in a seniors' facility in Silver Spring, lost his balance, lost his bass. ''This is about the best place I've ever lived,'' he told the Post.
The staff at the mental hospital knew him only as ''Ed'' until a worker on the ward got curious, Googled him, and discovered that the patient who kept asking for permission to play the piano in the recreation room was one of the lost bassists of the venerated Blue Note era.