National
Jazz pianist Dick Morgan dies at 84; recorded more than a dozen albums, performed with top singers and musicians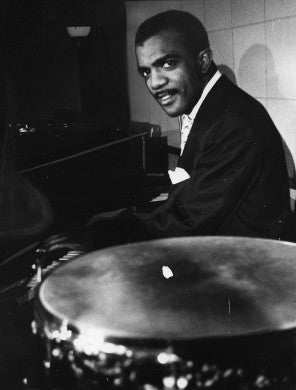 WASHINGTON — Dick Morgan, who began his professional musical career as a child and spent decades as one of Washington's leading jazz pianists, died Oct. 20 in hospice care. He was 84 and resided in Silver Spring, Md.
He had prostate cancer.
Since his arrival in Washington in 1960, Mr. Morgan had a long and steady career as a pianist in nightclubs, hotels, and concert halls, including Blues Alley and the Kennedy Center. He recorded more than a dozen albums and performed with many top singers and musicians, including Etta Jones, Joe Williams, and Keter Betts.
He was a versatile, crowd-pleasing pianist who could embellish a large repertoire with improvised flourishes.
''Dick showed you that jazz is fun,'' David Einhorn, Mr. Morgan's bass player for 17 years, said Wednesday.
In the mid-1950s, when Mr. Morgan was working in Norfolk, the trombonist and bandleader Tommy Dorsey invited him to join his group in Las Vegas. The job was cut short when Dorsey died in 1956. During his time in Las Vegas, Mr. Morgan performed at a birthday party for Frank Sinatra, with Sinatra singing along with him.
By the late 1950s, Mr. Morgan had returned to Norfolk, where he often played with guitarist Charlie Byrd, who helped launch the bossa nova craze of the 1960s. Byrd helped bring Mr. Morgan to Washington.
Saxophonist Julian ''Cannonball'' Adderley, at the height of his fame, was so bowled over by what he heard from Mr. Morgan that he called his label. Within a week, a recording crew came to Washington to capture Mr. Morgan in a live LP, ''Dick Morgan at the Showboat'' (1960).
''I don't make any claims to be a first-class jazz pianist,'' Mr. Morgan told the Richmond Times-Dispatch.''I'm somebody who will immediately get immersed in the audience and get them to pay attention. That has carried me through the years.''
Richard Lewis Morgan was born in Petersburg, Va. By the time he was 5, he could play hymns from memory.
Largely self-taught on piano, Mr. Morgan had a radio show in Petersburg when he was 10.
Mr. Morgan's final recording, the album ''Bewitched,'' was released in 2010. He gave his last performance in April.
When he was approaching 50, Mr. Morgan returned to college at the behest of a friend, comedian Bill Cosby, and graduated in 1979 from the Washington program of Antioch College. He received a law degree from Howard University.