National
Robert Shogan, explainer of D.C. politics for LA readers, dies at 83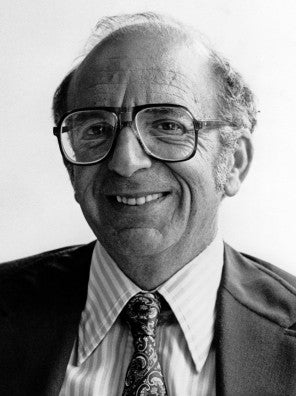 WASHINGTON — Robert Shogan, a chief political reporter for the Los Angeles Times who also chronicled decades of American history in the shelf of books that he wrote in his spare time, died Oct. 30 at Sibley Memorial Hospital in the District of Columbia.
He was 83.
The cause was pneumonia, said his daughter Cynthia Shogan.
Mr. Shogan was widely considered one of the most respected political reporters in Washington.
After early stints with The Wall Street Journal and Newsweek magazine, he joined the Los Angeles Times in 1973 and became national political correspondent.
Until his retirement in 1999 and later in occasional commentary articles, he covered the political goings-on of the East Coast for readers on the West Coast and elsewhere who turned to his incisive reportage.
''I have felt there's only one way for a reporter to look at or think of a politician, and that's from a distance,'' he once told C-SPAN founder Brian Lamb. ''Any reporter who thinks that a politician is his friend is kind of foolish.''
Richard Cooper, a former deputy chief of the Times's Washington bureau, said in an interview that Mr. Shogan seemed to know almost everybody in Washington, from presidents and secretaries of state to the more durable and often overlooked lower-level officials who often determine the course of national policy.
Unlike reporters who rely on academics or other outside observers, Cooper said, Mr. Shogan sourced his stories with ''the people playing the game,'' not those ''sitting in the grandstands.''
Mr. Shogan also distinguished himself from other reporters, Cooper said, by his unwillingness to be ''swept up in the idea of the moment.'' His writing combined shoe-leather reporting with his long view of history, a sensibility reflected in his numerous books.
One title reflecting his longevity was ''The Riddle of Power: Presidential Leadership from Truman to Bush'' (1991). His historical volumes also included ''Hard Bargain: How FDR Twisted Churchill's Arm, Evaded the Law, and Changed the Role of the American Presidency'' (1995).
Writing in The Boston Globe, journalist Thomas Oliphant described the volume, an account of the two heads of state and their exchange of destroyers for military bases, as ''a marvelous and compelling tale of intrigue, deception, vision, rank politics, and grand strategy.''
In ''War Without End: Cultural Conflict and the Struggle for America's Political Future'' (2002), Mr. Shogan analyzed the controversial social issues that, particularly in the latter years of his career, had come to polarize public discourse. Washington Post book critic Jonathan Yardley observed that the book revealed why Mr. Shogan had been so admired as a journalist.
''If Shogan himself has taken sides in the cultural war,'' Yardley wrote, ''I find it just about impossible to figure out what side it is, which is one of the highest compliments a reporter can be paid.''
Robert Merton Shogan was born in New York City. He served in the Army for several years after receiving a bachelor's degree in journalism in 1951 from Syracuse University, where he was editor of the student newspaper.
Mr. Shogan began his career at the Detroit Free Press. His reporting there led to his first book, ''The Detroit Race Riot: A Study in Violence'' (1964), coauthored with Tom Craig.
At Newsweek, he covered the US Supreme Court, an experience that led him to write ''A Question of Judgment: The Fortas Case and the Struggle for the Supreme Court'' (1972), about former justice Abe Fortas.
Later volumes included ''The Double-Edged Sword: How Character Makes and Ruins Presidents, from Washington to Clinton'' (1999), ''Prelude to Catastrophe: FDR's Jews and the Menace of Nazism'' (2010), and ''Harry Truman and the Struggle for Racial Justice'' (2013).
After his retirement, Mr. Shogan taught at institutions including Johns Hopkins University.
His wife of 47 years, Ellen Shrewsbury Shogan, died in 2006. He leaves two daughters, Cynthia of Silver Spring, Md., and Amelia of Brooklyn, N.Y.; a brother; three grandchildren; and a great-grandson.
Mr. Shogan addressed the shortcomings of the news media in ''Bad News: Where the Press Goes Wrong in the Making of the President'' (2001). He did not exempt his employer from criticism.
''My own paper, the Los Angeles Times, was quick to read profound significance into the returns from barely 40 percent of the electorate when my editors inserted into a story under my byline the claim that the GOP victory [in 1994] signaled 'a sharp turn from the message of activist government on which President Clinton campaigned in 1992,' '' he wrote. ''How the editors knew this the story did not say, for the exit polls offered scant information to support such a sweeping judgment.''
He leavened some of his books with accounts of newsroom irreverence that did not appear in the next day's paper. Mr. Shogan worked at the Miami News during the 1960 John F. Kennedy-Richard Nixon presidential race.
Many voters and apparently some journalists, he wrote in ''The Riddle of Power,'' found the youthful Kennedy unprepared for the presidency. On election night, when the newsroom learned that he had ''eked out a narrow victory,'' Mr. Shogan wrote, an editor proposed a headline for the next day: ''It's a Boy!'''