National
Armored van crashes on icy roadway, spilling cash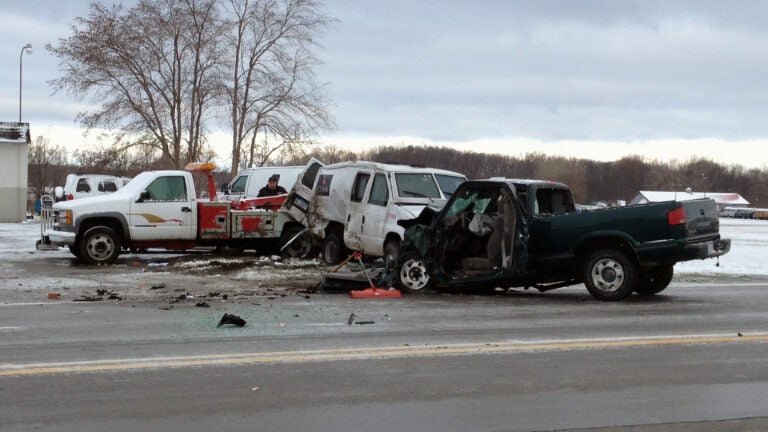 VIENNA TOWNSHIP, Mich. (AP) — Authorities say an armored carrier company's van was carrying up to $1 million when it crashed on an icy Flint-area roadway and spilled a portion of its load.
Genesee County sheriff's Sgt. Pete Stocchi tells The Flint Journal (http://bit.ly/1iTKa0g ) the van was being driven in Vienna Township on Tuesday morning when the driver lost control and crashed. The van collided with another vehicle and spun around.
Some coins and cash spilled from the van onto the shoulder of the roadway and in a parking lot where the van came to rest. Crews from the company cleaned up the money.
The newspaper says a company employee in the back of the van and the other vehicle's driver were taken to a hospital, where they were listed in stable condition.
___
Information from: The Flint Journal, http://www.mlive.com/flint