National
10 Quotes from Jackie Kennedy about the President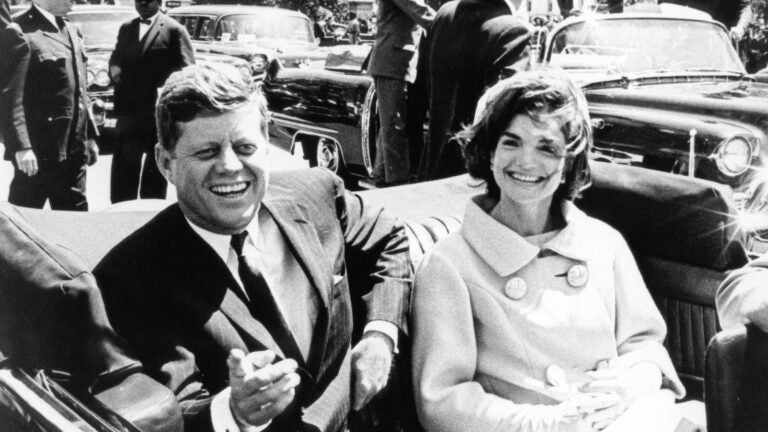 Jacqueline Kennedy never wrote an autobiography and kept her private feelings guarded, so recently publicized letters she wrote to an Irish priest reveal more about the former first lady's inner thoughts about her first husband than previously known.
Kennedy first met the priest, Joseph Leonard, in 1950 and they were pen-pals until he died in 1964.
These 10 quotes from the letters, first published by the Irish Times, give new perspective to her relationship with John F. Kennedy, starting from when they were courting until after he the president died.
The letters are to be sold and the auction house called them "the unpublished autobiography of Jacqueline Bouvier Kennedy.''
1) "I think I'm in love with – and I think it would interest you – John Kennedy – he's the son of the ambassador to England – the second son – the oldest was killed. He's 35 and a Congressman.''
2) "Maybe it will end very happily – or maybe since he's this old and set in his ways and cares so desperately about his career he just won't want to give up that much time to extra-curricular things like marrying me!''
3) "It's so good in a way to write all this down and get it off your chest – because I never do really talk about it with anyone – but poor you has to read it!''
4) "I think he was as much in love with me as he could be with anyone and now maybe he will want to get married because a Senator needs a wife, but if he ever does ask me to marry him it will be for rather practical reasons – because his career is this driving thing with him.''
5) "He's like my father in a way – loves the chase and is bored with the conquest – and once married needs proof he's still attractive, so flirts with other women and resents you.''
6) "[He's] older than anyone I've known and brighter than me (so many of my beaux are dumber – I think it's a curse for a girl to be bright) and he's a Senator. Maybe I'm just dazzled and picture myself in a glittering world of crowned heads and Men of Destiny – and not just a sad little housewife. That world can be very glamorous from the outside – but if you're in it – and you're lonely – it could be a Hell
7) "I don't think Jack's mother is too bright – and she would rather say a rosary than read a book.''
8) "I feel more cruelly every day what I have lost – I always would have rather lost my life than lost Jack.''
9) "I think God must have taken Jack to show the world how lost we would be without him. But that is a strange way of thinking to me – and god will have a bit of explaining to do to me if I ever see him.''
10) "There will be great presidents again but there will never be another Camelot.''