National News
8 Things You Might Not Have Known About Maya Angelou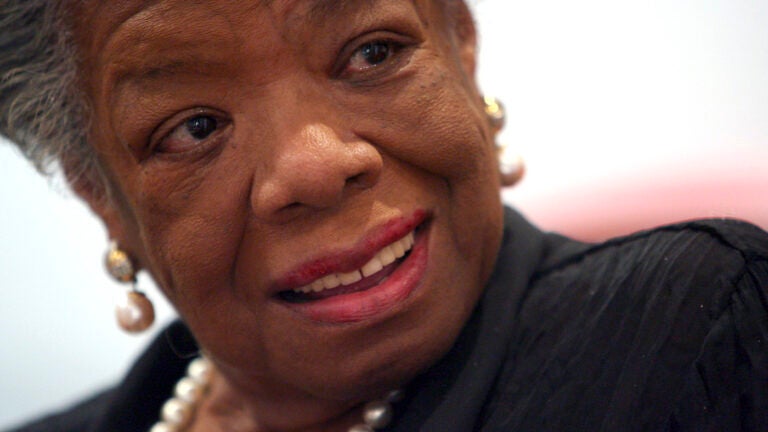 Author and activist Maya Angelou has died at the age of 86. Here are eight facts you might not have know about this cultural icon.
1. Her name wasn't really Maya Angelou.
She was born Marguerite Annie Johnson in 1928. In 1952, Johnson briefly married a Greek sailor, Tosh Angelos. After their divorce, Angelou formed her nom du pen by combining her nickname, Maya, with a version of her ex-husband's last name.
2. She was the first black female streetcar conductor in San Francisco.
To earn money during high school, Angelou worked as a conductor on San Francisco's now-iconic streetcar system, then called the Market Street Railway Company. In an interview with Oprah Winfrey in 2013, Angelou said they refused to give her an application at first because of the color of her skin. But her mother Vivian encouraged her to persevere, and after two weeks of returning to the office every day, she finally got the job. "I loved the uniforms,'' she said.
3. She was a teen mother.
Less than a month after graduating from high school, the 17-year-old Angelou gave birth to a son, Clyde "Guy'' Johnson. She wrote in her autobiography I Know Why the Caged Bird Sings that she became pregnant after having sex with a boy to prove she wasn't a lesbian. Johnson is her only child.
4. She worked as a prostitute and a "madam,'' a female pimp.
Angelou chronicled her experiences as a sex worker in her 1974 memoir, Gather Together in My Name.
[fragment number=0]
5. She was a calypso dancer.
In the 1950s, Angelou worked at the famous San Francisco nightclub The Purple Onion, where she sang and danced. In 1957, she even came out with a music album, Miss Calypso.
6. She was married to a South African freedom fighter.
Angelou's second husband was civil-rights activist Vusumzi Make. They moved together to Cairo, Egypt, in 1960 but divorced soon after. Angelou decided to stay in Africa with her son, and relocated to Ghana with other African American intellectuals as part of the Pan-Africanist movement.
7. She was great friends with Malcolm X.
Angelou met the black activist Malcolm X while living in Ghana. She moved back to the U.S. in 1965 to help him build his civil rights organization, but he was assassinated shortly after their return. Grieving, she took a step back from the movement, living in Hawaii and LA.
8. She won 3 Grammys.
Angelou received Grammys for three of her spoken word albums. Her first Grammy was for the poem she wrote for President Bill Clinton's inauguration in 1993, "On the Pulse of Morning.''