National
New Hampshire's Per Capita Alcohol Consumption is Nearly Twice the National Average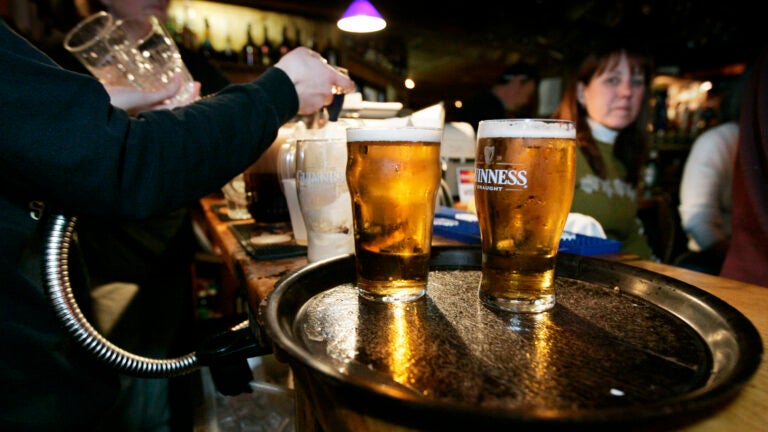 There's quite a lot of alcohol purchased in New Hampshire, according to a report by the National Institute on Alcohol Abuse and Alchoholism (NIAAA)*. The Granite State averaged a per capita consumption of ethanol from alcoholic beverages of 4.65 gallons in 2012, nearly twice the national average of 2.33 gallons and the largest mark for any state. Of the six New England states, five ranked in the top-20 for per capita alcohol consumption, with outlier Connecticut ranking 26th at 2.39 gallons.
The report, which was published last month, compares sales data for alcoholic beverages with the 14 and older populations for all 50 states, as well as Washington D.C., in order to account for underage drinking. All sales for beer, wine, and spirits were converted to show estimated measurements of pure alcohol content.
Massachusetts' 2.57 gallons per capita was the 20th highest national total. Vermont ranked 8th with 2.92 gallons, Rhode Island was 14th with 2.72 gallons, and Maine was 17th with 2.65 gallons. Healthy People 2020, a plan set by the US Department of Health and Human Safety in 2010 to promote health and prevent disease, set the national target for per capita alcohol consumption at 2.1 gallons. To hit that number, Massachusetts would have to reduce consumption by more than 20 percent and reverse a trend of increasing consumption every year since 2009, when the total was 2.49 gallons.
The report also showed a relative preference to wine and spirits over beer in New England, especially in Massachusetts, New Hampshire, and Connecticut. While beer makes up about half of alcohol consumption nationwide on average, it only amounts to 36 percent in Connecticut, 40 percent in Massachusetts, and 41 percent in New Hampshire, causing the three states to rank in the top seven for their proportionate consumption of wine and spirits compared to beer.
*The report states that some figures could be inflated by cross-border sales, which the New Hampshire Liquor Commission says accounts for about half of all alcohol sales in the state.