National
Press Secretary Jay Carney Resigns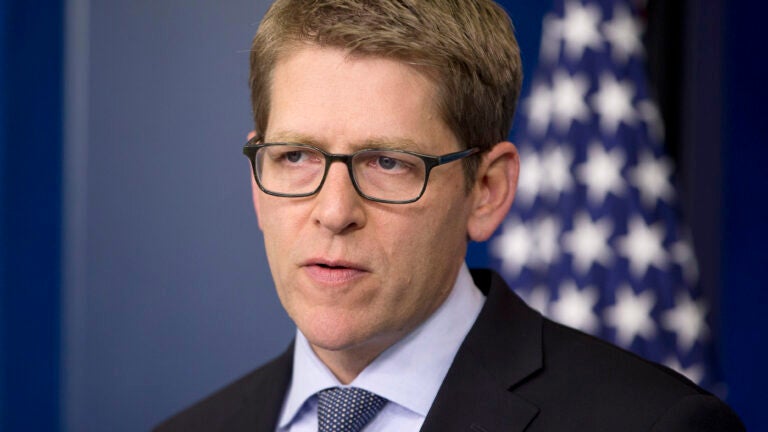 President Obama confirmed today in a press conference that White House Press Secretary Jay Carney has resigned from his position. Carney will reportedly be replaced by current principal deputy press secretary Josh Earnest.
"Today the flak jacket is officially passed to a new generation,'' Obama said at a regularly scheduled White House briefing.
It is unclear whether or not Carney has another job lined up, but the now former Press Secretary called his three years with the position "an honor and a joy.'' He says he is leaving to focus more attention on his family and personal life.
"In April, Jay came to me in the Oval Office and said that he was thinking of moving on, and I was not thrilled, to say the least,'' said President Obama. "But Jay has had to wrestle with this decision for quite some time.
Carney was a former Moscow Bureau Chief for TIME Magazine, but ruled out the possibility of becoming US Ambassador to Russia when asked about the vacant position. "I can assure you that my family, having won me back, would not be happy with that outcome.''