National
Stairway to Theftin': Led Zeppelin Sued in Most Entertaining Lawsuit Ever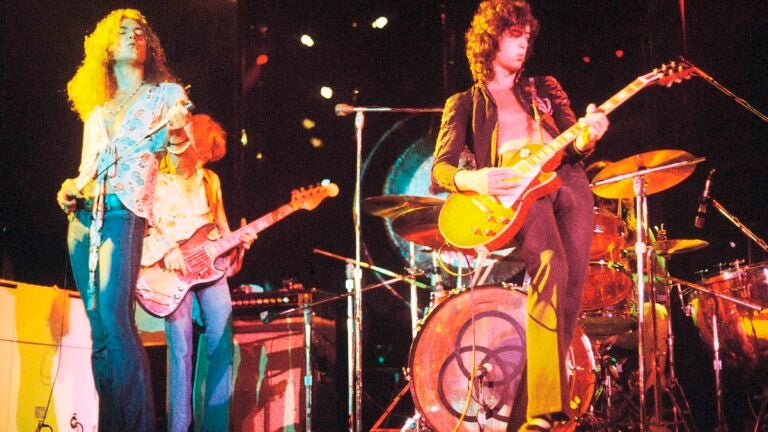 After threatening a lawsuit last month, the estate of Randy "California'' Wolf, lead guitarist of former rock band Spirit, has sued Led Zeppelin, saying the rock Gods ripped off the riff for "Stairway to Heaven'' from a song called "Taurus.'' The copyright infringement suit, filed May 31 in the US District Court of Eastern Pennsylvania, accuses Led Zeppelin of "falsification of rock n' roll history.'' And that's just the start of the legal and stylistic fireworks in the 35-page filing. Even the fonts used are awesome.
The Hollywood Reporter reports:
[fragment number=0]
As lawsuits go, this one has it all. Colorful back stories; Led Zeppelin-inspired fonts for the section headers; bold, sweeping accusations; fateful post-concert games of snooker; a demand for a jury trial; and a list of previous infringements, whether or not the supposedly robbed artist sued or not. All it needs are liner notes and epic cover art.
This isn't Led Zeppelin's first time in court dealing with an infringement suit. The band's first two albums are filled with straight covers and sound-alike songs from Howlin' Wolf, Muddy Waters, and other American Blues giants. Music Times catalogued some of the most famous examples, including Howlin' Wolf/Led Zeppelin "Lemon Song''/''Killing Floor'' contretemps. It settled several of those complaints. Spirit lists 17 different instances of Led Zeppelin infringing on songs, though that list includes several songs where no legal action was taken.
Here's the full complaint:
[fragment number=1]