National
House Majority Leader Cantor to Step Down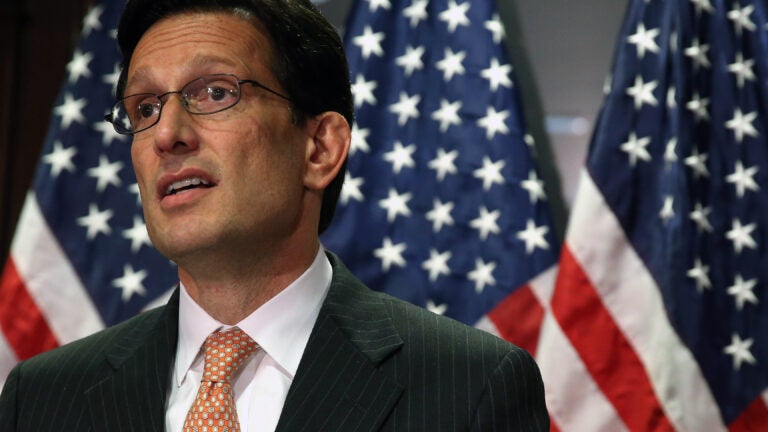 After his stunning defeat Tuesday, House Majority Leader Eric Cantor will reportedly step down from his leadership post effective July 31, according to three Republicans familiar with his plans.
The New York Times cites an unnamed aide who said Cantor stepped down with hopes to limit a struggle within the House Republican Caucus over his successor.
Cantor, the second-most powerful man in the House, was dethroned by little-known tea party-backed Republican David Brat, an economics professor at Randolph-Macon College in Ashland, Virginia.
Brat faces Democratic challenger Jack Trammell, a fellow Randolph-Macon instructor who teaches sociology. Cantor is barred from running as an independent candidate under a state "sore loser'' law.
The defeat is the first time a House majority leader has lost a primary race since the position was created in 1899. Others have lost general elections, including the 1994 defeat of Democratic Speaker Tom Foley.
Cantor was first elected to Virginia's seventh district in 2000, winning a seat opened by then outgoing Rep. Tom Bliley. He was elected as the Republican whip in 2008 and assumed the office of majority leader in 2011.
As leader, Cantor has often been the conservative rival to Speaker John Boehner, though Cantor moved closer to the center over his time in office, Politico reports.
It is unclear when the party will vote on a new leader. There is reportedly a party meeting to discuss plans scheduled for 4 p.m. Wednesday.
Cantor will be holding a press conference at 4:30 p.m., his office announced Wednesday.