National
Oregon School Shooter Identified as 15-Year-Old Student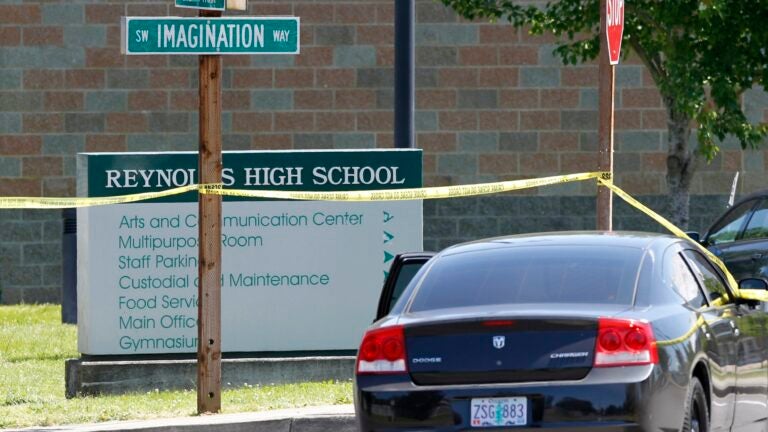 A 15-year-old freshman has been identified as the gunman behind Tuesday's high school shooting in Troutdale, Oregon, authorities announced today.
Jared Michael Padgett was named at a Wednesday press conference as the shooter and authorities said he was a student at the school.
"The shooter used an AR-15 type rifle in the attack and carried, but did not use, a semi-automatic handgun,'' Troutdale Police Chief Scott Anderson said. "Investigators also recovered nine loaded magazines with the capability of holding several hundred rounds.''
Andersen said Padgett had a large knife, and was wearing a helmet with a camouflage design on it and a non-ballistic vest used for carrying ammunition.
Law enforcement agencies responded to reports of shots fired at Reynolds High School at 8:07 a.m. Tuesday. The school was put on lockdown, and students and staff were evacuated. It was an all too familiar scene as TV news reports showed students being led from the school with their hands on their heads.
"The shooter obtained the weapons from his family home,'' Anderson said. "The weapons had been secured, but he defeated the security measures.''
Padgett arrived at school carrying a guitar case and duffel bag, and entered the boys' locker room, according to authorities.
"He spent a period of time in the locker room and during that time murdered a fellow student,'' Anderson said.
Anderson said authorities have not established any link between the shooter and the 14-year-old victim, Emilio Hoffman, and said "at this time, it would be inappropriate to discuss a possible motive for the murder.''
Todd Rispler, a teacher at the school, was also wounded in the attack. Rispler encountered Padgett in the locker room and was shot as he tried to flee, but was able to make his way to the office and alert the administration, Anderson said. Rispler suffered a grazing hip wound in the shooting.
"I cannot emphasize enough the role that Mr. Rispler and the responding officers played in saving many, many lives yesterday,'' Anderson said. "Given the weapons and amount of ammunition that the shooter was carrying, the early notification and the initial law enforcement response were critical.''