National
Poll: 73 Percent Say Bergdahl Should Face Charges If He Deserted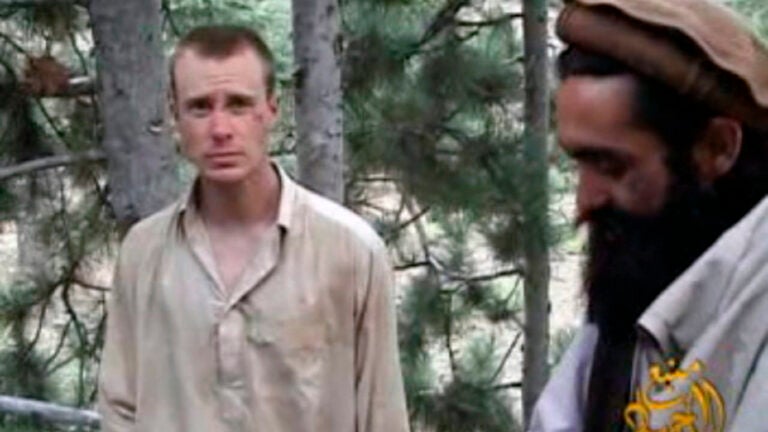 A new Washington Post-ABC News poll found that more than two-thirds of Americans think Sgt. Bowe Bergdahl should be charged with a military crime if it is found he deserted his post.
Seventy three percent of Americans support charging Bergdahl if it is found he deserted while 20 percent oppose charging him. Support for charging him was strong across various demographics— 70 percent of Democrats, 82 percent of Republicans, and 71 percent of Independents all support criminal charges.
The deal that freed Sgt. Bowe Bergdahl in exchange for five Taliban detainees at Guantanamo has created a lot of heated debate since the May 31 swap. The Washington Post-ABC News poll found the deal is not popular, with a majority of Americans disapproving. While other polls have shown opposition to the deal, this is the first time a poll has shown a majority opposing the deal, according to The Washington Post.
Fifty one percent of Americans disapprove of the Obama administration's deal while 39 percent approve. Of those that approve of the deal, a large majority (71 percent) still feel Bergdahl should face criminal charges if it is found he deserted.
Along party lines, Republicans largely (78 percent) disapproved of the deal, while 30 percent of Democrats disapproved and 56 percent of Independents disapproved. A majority of Democrats (62 percent) approved of the deal while only 16 percent of Republicans approved and 35 percent of Independents approved.
The deal to swap Bergdahl, who as held captive by the Taliban for five years, has also raised questions about whether he deserted his post before he was captured.
Bergdahl, 28, remains at a US military hospital in Germany and has yet to appear in public or speak with his family.
Allegations of Bergdahl walking about from his post increased disapproval of the deal among poll respondents — jumping from 51 percent disapproving to 63 percent disapproving, while just 28 percent continued to approve of the deal. Among Democrats, opposition to the deal increased from 30 percent to 43 percent if Bergdahl deserted. For Republicans, opposition increased from 78 percent to 84 percent, while among Independents the allegations of Bergdahl deserting increased disapproval of the deal from 56 percent to 68 percent.
The poll was conducted by telephone on June 4-8 and asked a random sample of 1,023 adults questions about the Bergdahl deal.