National
Washington Post: Bergdahl Discharged From Coast Guard in 2006 for Psychological Reasons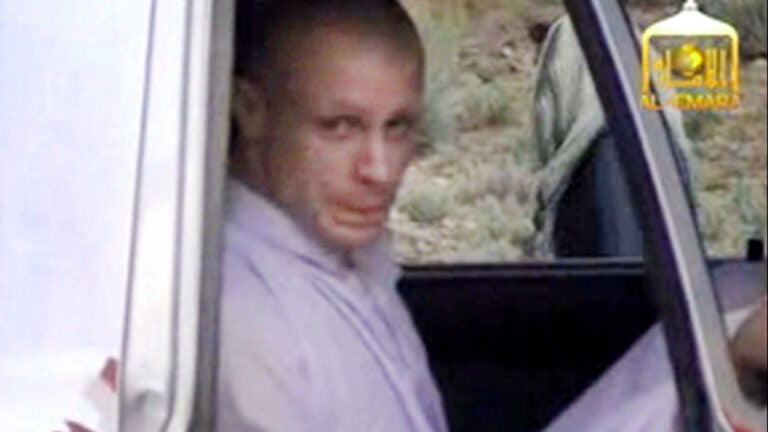 According to a new report from The Washington Post, Army Sergeant Bowe Bergdahl, the American prisoner of war rescued in an exchange in which the United States agreed to release five members of the Taliban, was discharged from the Coast Guard in 2006 for psychological reasons and many of his friends were concerned for his emotional well-being around that time.
The report cites several items provided to the paper by a friend of Bergdahl's, Kim Harrison, who was designated to receive his belongings after he vanished.
Among those items is a series of entries, including a journal, essays, stories, and emails that were written over the course of the year before his disappearance and portray Bergdahl as "a deeply complicated and fragile young man.''
According to The Post:
[fragment number=0]
Bergdahl allegedly left his post in Afghanistan in June 2009, and Harrison claims to have obtained the items shortly thereafter, adding that they have already been reviewed by US officials.
The report added that most of the writing describes Bergdahl's inner thoughts and does not reference the Taliban or the war in Afghanistan.