National
National Shark Awareness Day Is Not About Fear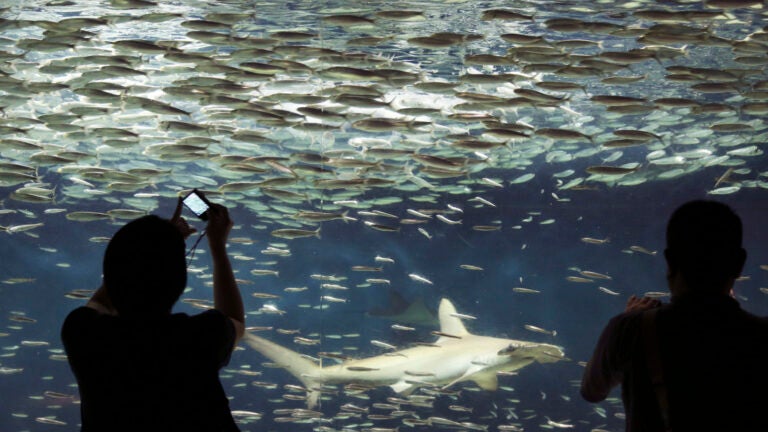 With about a month to go until Shark Week, take today to make yourself aware of the underwater beast.
According to The Discovery Channel, today is "Shark Awareness Day,'' which seems to be a day to look at sharks in a more positive light than they are normally portrayed.
Discovery Channel actually wishes their readers a "Happy Shark Awareness Day!''
Smithsonian has a 45-minute documentary about "Shark Girl,'' about 20-year-old Madison Stewart, who doesn't fear sharks, but instead tries to protect these "misunderstood creatures.''
Your odds of being attacked by a shark are actually 1 in 11.5 million, according to research by the International Shark Attack File.
Negative stereotypes and images of sharks have prompted groups like The Pew Charitable Trusts to "raise awareness about the global decline of sharks, their importance to healthy marine ecosystems, and their benefit to local economies.''
In an effort to "show sharks in a different light,'' The Discovery Channel even listed some fun facts:
– "A great white shark can roll its eyes into the back of its head for protection when attacking prey.''
– "In rare cases, female sharks can give birth without mating, a form of reproduction called parthenogenesis.''
– "The dwarf lanternshark is the world's smallest shark; it is smaller than a human hand.''
– "A great white shark named Nicole swam 12,400 miles — across an entire ocean and back — over a 9-month period.''
Though not as popular as Shark Week, #SharkAwarenessDay is swimming on Twitter:
[fragment number=0]
[fragment number=1]
[fragment number=2]
[fragment number=3]
[fragment number=4]
[fragment number=5]
[fragment number=6]