National
CBS Congratulates…Michael Jeter for Final All-Star Appearance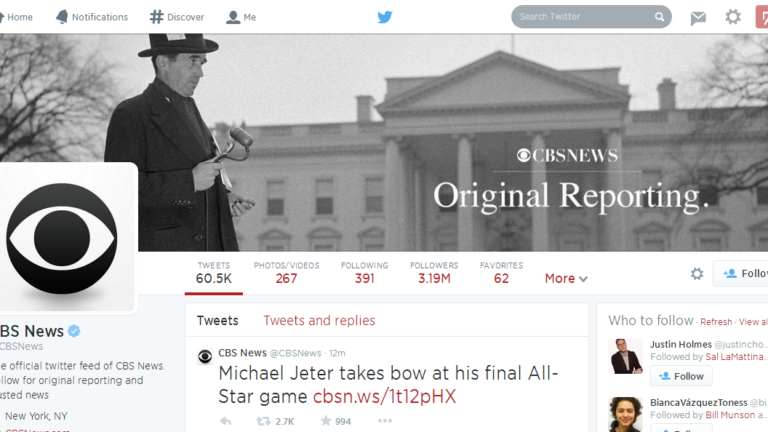 Congratulations Michael Jeter, whoever you are.
[fragment number=0]
The heretofore unknown Michael Jeter was the subject of a CBS News tweet on Tuesday night. Of course they meant Derek Jeter, who was playing in his last All-Star Game.
Look, this is Boston, where John Kerry once praised Manny Ortez and former Mayor Tom Menino seemingly had a second job mangling the names of athletes. Plus, Jeter's a Yankee. So this is an easily forgivable mistake.
CBS quickly deleted the tweet, but not before it was shared thousands of times on Twitter. They offered up a correction soon thereafter.
[fragment number=1]
There was a Michael Jeter of some notoriety, but the character actor best known for roles in "The Green Mile'' and "Jurassic Park III'' died in 2003. That of course didn't stop someone from updating his Wikipedia page to include his imagined baseball prowess:
[fragment number=2]