National
Staples Ends Postal Service Program After Mass. Boycott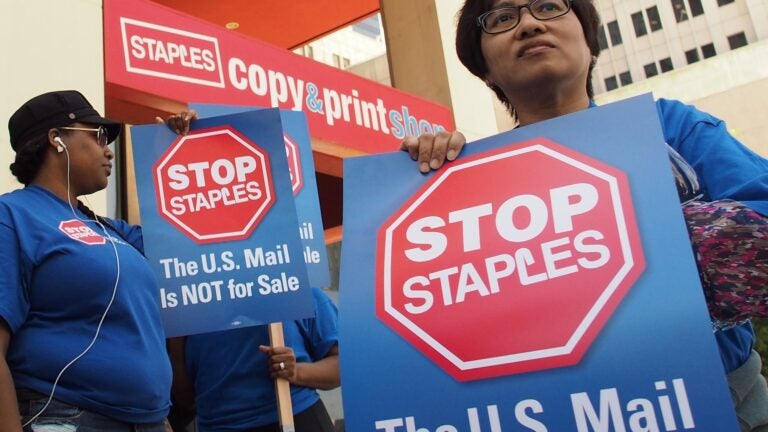 Staples is ending its controversial pilot program with the US Postal Service after unions boycotted and Massachusetts politicians promised to join them.
Some backstory is in order here. Last October, Framingham-based Staples and the USPS agreed to a plan in which Staples employees would sell some post office supplies and services in its stores.
The American Postal Workers Union, which represents more than 200,000 postal service clerks, maintenance workers, and motor vehicle service employees, criticized the plan. The issue? Staples retail workers are not unionized and are paid less than USPS workers. The union has been calling for a boycott of Staples since April.
On Monday, the American Federation of Teachers and its 1.6 million teachers joined on to that anti-Staples boycott. The AFT's Massachusetts branch is particularly powerful politically, Boston Magazine notes, pushing the importance of the Staples-USPS program up political agendas.
Quickly, Massachusetts Democratic politicians picked up their cause and joined the boycott, including gubernatorial candidate Martha Coakley. And just like that, Staples retreated on its program on Tuesday, wary of upsetting politicians in its home state.
With organized labor most recently seen losing a Supreme Court case, the Staples boycott is a good reminder that unions remain significant players politically.