National
These Past Three Months Were Earth's Warmest On Record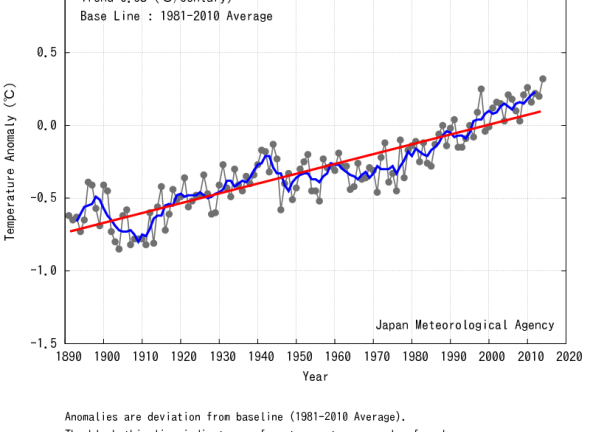 If you live in the Seaport District, along the Charles, or in a coastal area at or below sea level, you might want start considering the possibility of ditching your car for a boat. In the latest weather development signaling that the ocean could eventually flood cities, new data indicates that the past three months of 2014 constituted the Earth's warmest quarter-year on record.
According to Slate, The Japan Meteorological Agency found that this June was the planet's warmest June since 1891, when the average global temperature started being recorded. The same is true of the previous two months: May 2014 was the warmest May in 123 years, and the prior month was the warmest April since the data collection began.
Slate reported that "as a whole, the just-finished three-month period was about 0.68 degrees Celsius (1.22 degrees Fahrenheit) above the 20th-century average.'' That's bad news for the melting Arctic ice caps.
NASA found almost identical results, differing by only about .06 degrees celsius, through their own weather recording methods.
Slate meteorologist Eric Holthaus attributes this year's warmth to El Niño, the semi-periodic warming of Pacific waters, and reported that NASA and the Japanese agency are some of the most reliable organizations when it comes to tracking weather patterns.
According to The Boston Globe, predictive city planning maps anticipate "that by the year 2050, global sea levels will rise at least 2 feet and by 2100, 3 to 6 feet.'' The warmest three months in over a century serve as a reminder to coastal cities like ours that sea levels are rising, and one day Boston might look a bit more like Venice.