National
FAA Bans Flights Over Ferguson as Tensions Flare Between Police, Residents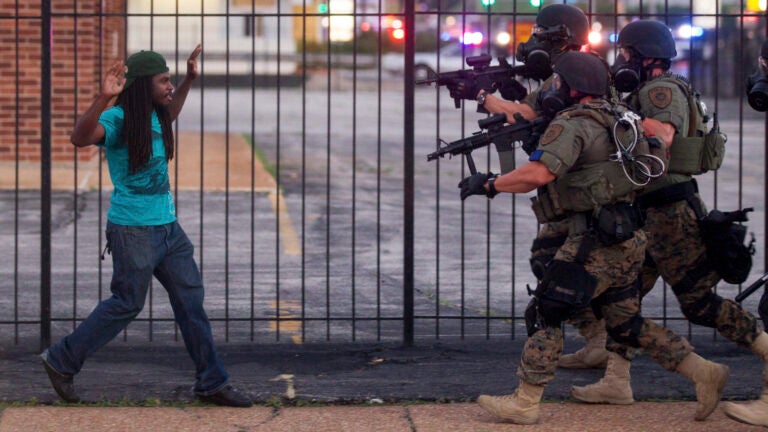 The Federal Aviation Agency has declared a no-fly zone over Ferguson, Missouri as tensions between police and protesters continued after last weekend's police shooting of Michael Brown.
The FAA issued a temporary flight restriction on Tuesday, prohibiting aircraft — including news helicopters — from entering the area. The agency listed the reason as "to provide a safe environment for law enforcement activities.''
The extraordinary move comes days after the shooting of Michael Brown. The 18-year-old was shot multiple times and killed by police Aug. 9. Witnesses to the shooting said Brown had his hands up and was surrendering to police. Law enforcement officials, meanwhile, said the shooting occurred after a physical confrontation with Brown and a friend.
The shooting and ensuing controversy has led to protests, looting and a strong police response in the St. Louis-area community.
Here's what's being reported from the ground in Ferguson Tuesday night:
[fragment number=0]