National
Remember Those White Flags on the Brooklyn Bridge? They Were Art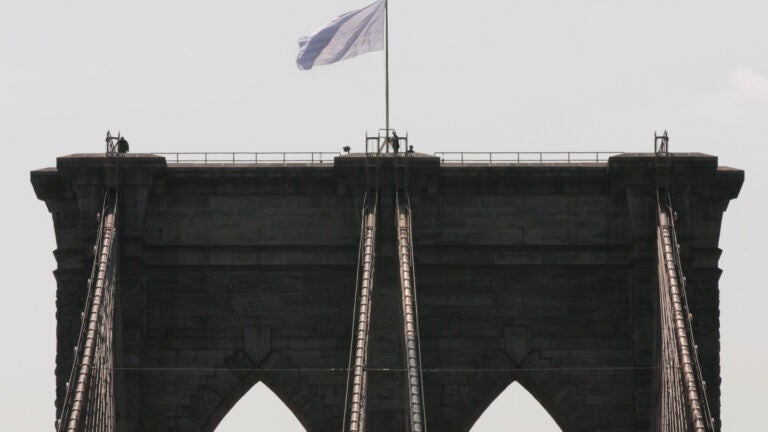 Two German artists turned themselves in as the people who changed the American flags to plain white ones on the Brooklyn Bridge last month.
According to The New York Times:
"But the artists, Mischa Leinkauf and Matthias Wermke, say the flags had nothing to do with terrorism. They only wanted to celebrate "the beauty of public space'' and the great American bridge whose German-born engineer, John Roebling, died in 1869 on July 22, the day the white flags appeared.''
The New York Times reported that, according to the artists' website, "the incident, as they describe it, suggests an abiding cultural gap, even in this era of globalization.''
As seen on the website, the artists have done a variety of other art projects in the past that didn't receive the critical reception it did in the United States.
"This was not an anti-American statement,'' Wermke told The Times.
Leinkauf wanted Americans to know that they followed "the United States flag code'' when taking the flags down and that they do art like this to start a discussion, The Times reported.
Well, that they did.