National
Todashev Family to Sue FBI Over Son's Death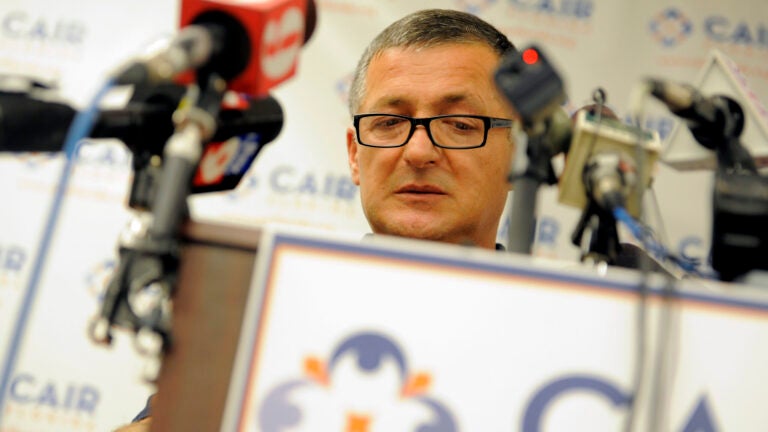 The family of Ibragim Todashev, the 27-year-old friend of Tamerlan Tsarnaev who was shot and killed by FBI agents in his Orlando apartment in May 2013, is suing the FBI for $30 million, The Boston Globe reports.
With the help of the Florida chapter of The Council on American-Islamic Relations, Todashev's father, Abdulbaki Todashev, filed a "notice of claim'' on Monday, a step in the process toward a civil lawsuit. The lawsuit itself will likely be filed in the spring, according to MSNBC.
Todashev's father says the FBI harassed his son before the fatal shooting and negligently hired Aaron McFarlane, the agent who fired the shots. During his four years with the Oakland Police Department, McFarlane was involved in several lawsuits, including two police brutality suits, according to the Globe. Todashev's father says the FBI should not have hired him.
In reports released last March, the Florida state attorney and the civil rights division of the U.S. Department of Justice ruled that McFarlane acted in self-defense and cleared him of wrongdoing in Todashev's death. Todashev's family has contested the reports.
According to the Florida state attorney's report (a summary is available here), on May 22, 2013, Massachusetts State Police and FBI agents were questioning Todashev at his apartment regarding a 2011 Waltham triple murder in which Tsarnaev was a suspect.
Authorities say Todashev was starting to write a statement admitting to "some involvement'' in the homicides when he attacked law enforcement officials, who shot at him in response. An autopsy showed that Todashev was shot 7 times, MSNBC reports.
Tsarnaev had been killed in a shootout with police on April 19, 2013, four days after the Boston Marathon bombing in which he was a suspect. The trial of his brother, Dzhokhar Tsarnaev, who if convicted could be executed for his alleged role in the bombing, is set to begin in Boston Wednesday.