National
Some more suggestions for Hillary Clinton's punny, summer-themed campaign apparel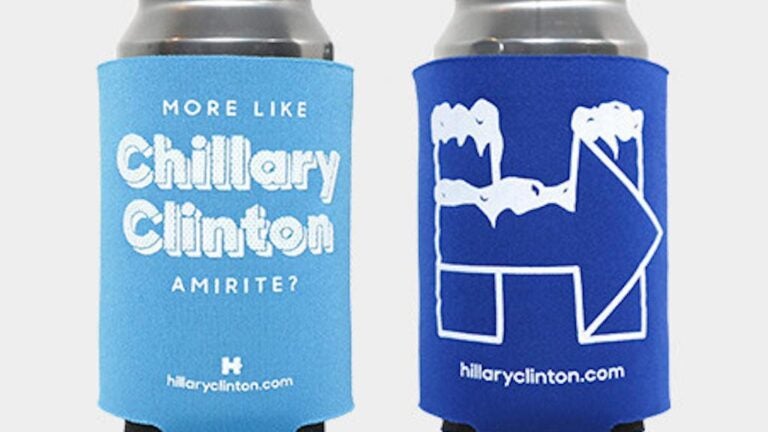 On Wednesday, Hillary Clinton's campaign released a set of branded koozies for sale, pun included, just in time for the Fourth of July holiday weekend.
[fragment number=0]
Pretty solid, although $10 seems a bit steep for something most companies give away for free.
But they didn't stop there.
A brief look at Clinton's online store revealed more campaign wordplay in its summer accessories.
Sticking to the format of the koozie, the apron (there's also a spatula) reads "More like Grillary Clinton amirite?''
Not that we want to be a bunch of Shill-ary Clintons for the campaign's merchandise, but Boston.com had a few more punny summer accessory suggestions.
Sorry for this:
[bdc-gallery id="108829″]