National News
Harvard law professor wants to be president—for one day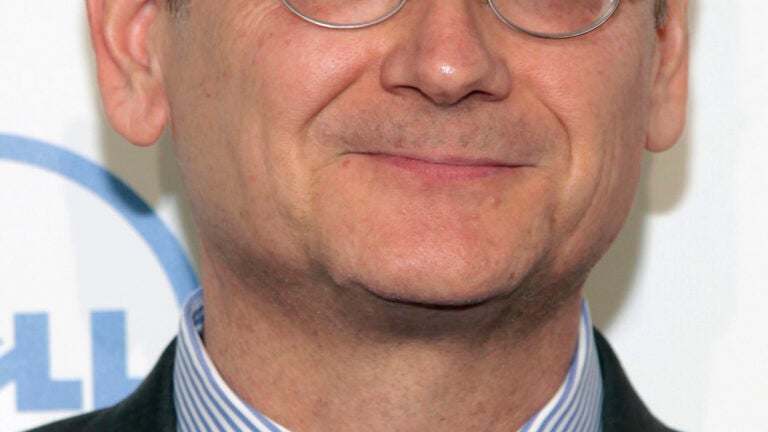 Lawrence Lessig has quite the resume, and the Harvard Law School professor is hoping to add another job to his list: president of the United States.
The Brookline native is exploring a run as a Democratic candidate, but he doesn't have dreams of spending years in the Oval Office. Ideally, he only wants to be there for a day.
"I've been watching with bated breath as the Democratic candidates answer questions, and with the issue of corruption, even if they check off the right boxes they have no plans for a mandate,'' Lessig said. "I decided I had to step in.''
Lessig will focus on addressing how money has corrupted politics, and hopes to enact the Equal Citizen Act of 2017. He says it will address the corrupt way we fund campaigns, end political gerrymandering, and end discriminatory practices that make it hard for people to vote.
"Unless we fix this, were not going to be able to fix anything else,'' he said. "Here's a plan for unrigging that system first and then leaving it to the next president, whether Hilary, Bernie, or Elizabeth, to make the rest happen…If this works, I'll be president for a very short period of time, ideally a day.''
Speaking of money: Lessig needs more of it to actually enter the race, which he admits is ironic. He will become an official candidate—and take leave from Harvard—if he raises $1 million by Labor Day.
So far, he's gotten support from students tweeting that they've had him as a professor —"Which is fun,'' he said—and from people offering to volunteer with his crowdfunding campaign.
"We've got a lot of work to do quickly,'' he said. "But the reason I decided now is this is the last, best chance to get the most important moral issue in our democracy at the center of the Democratic primary.''
Lessig described his plan as the "most important political reform since the Voting Rights Act of 1965,'' and said many Americans want this change.
"Poll after poll shows Americans consistently believe campaign funds are corrupt,'' he said. "It's outrageous, this is not what democracy is supposed to be about.''
Since he isn't looking to spend a full term in office, Lessig said voting for him would also be a vote for another Democratic candidate—though it's not for him to say who that would be.
"There are candidates who are actively and strongly pushing Democratic values,'' Lessig said. "That decision will be made at the conventions.''
2016 Presidential candidates
[bdc-gallery id="140212″]