National
Is this the world's biggest shark?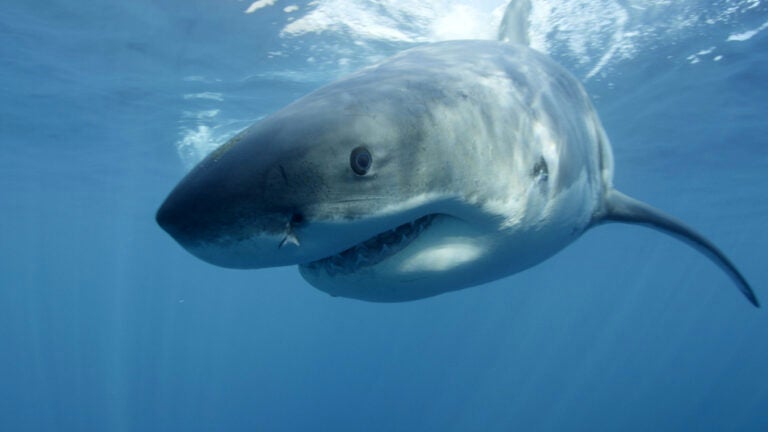 Most people might see what's being called "the largest shark ever caught on camera'' and think one word: fear. But shark researcher Mauricio Hoyos Padilla thought a different one: "hope.''
The video was taken off Mexico's western coast, near Guadalupe Island roughly 2 years ago, but Padilla posted the video to his Facebook yesterday.
[fragment number=0]
The video is titled "Deep Blue (The biggest shark ever filmed) second part,'' and shows the 20-foot female swimming aound the researchers' cages.
Shark sightings are becoming increasingly common around Cape Cod. Recently 17 were spotted off the Chatham Shore. But while the predators may inspire fear around New England, for conservationists like Padilla, the increased sightings are inspiring.
"Deep Blue has been spared from longlines and the inherent dangers of being in the wild, and somehow she has found her way in the vast ocean,'' Padilla wrote in his slideshare. He estimates a shark of that size must be at least 50-years-old, which pleases him as it shows protection and conservation efforts are working.
Oh, and Deep Blue is pregnant, and has "the biggest White Shark male that I have ever seen in Guadalupe'' as her boyfriend. Isn't that great news?