National
Where Americans of Syrian ancestry live
Or, why Massachusetts and Rhode Island could host resettled Syrian refugees.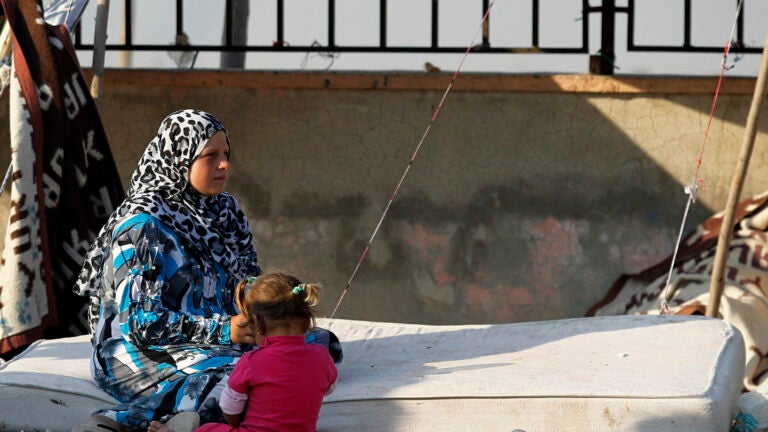 President Obama on Thursday directed his administration to take in 10,000 Syrian refugees in the coming year.
If those newcomers are resettled in places that already have a Syrian community, Massachusetts and Rhode Island could be near the top of the list.
Both Boston Mayor Marty Walsh and Gov. Charlie Baker have said they are open to accepting Syrian refugees if needed. Indeed, a few families of Syrian refugees have already been resettled in Western Massachusetts, as local TV station WWLP reports.
Those 10,000 Syrians would add to the approximately 111,000 people of Syrian ancestry in the United States, according to 5-year estimates from the American Community Survey 2009-2013.
Using that data, we mapped the states with the highest number of Syrian residents, which includes both foreign-born immigrants and U.S. citizens of Syrian descent.
Understandably, Syrian Americans are largely located in states with big populations. California leads the way with more than 17,000 people of Syrian ancestry, followed by New York's 11,000 and Pennsylvania's 10,000 Syrians. Massachusetts hosts about 4,500 people of Syrian descent, the ninth-highest of any state.
On a per capita basis, though, Rhode Island has far and away the most Syrians per resident.
With 183 people of Syrian ancestry per 100,000 people, Rhode Island has about five times the state average of 35 Syrians per 100,000 residents. Rhode Island is also well above its closest comparisons; New Jersey has 112 Syrian Americans per 100,000 residents and Pennsylvania has 80 Syrian Americans per 100,000 residents.
Massachusetts follows just behind those three with 68 people of Syrian ancestry per 100,000 residents.
Those high ratios of Syrians could mean that local communities in Rhode Island and Massachusetts may be more likely to take Syrian refugees.
However, the decision of where to resettle Syrian refugees isn't just based on the number of Syrian people in a region. As The Washington Post explains, the State Department works with local placement agencies to find new homes for refugees. Asylum-seekers are often spread out in communities across the country.
Still, small communities can form around these refugee populations. In Minneapolis, for example, waves of resettledSomali refugees have created a community sometimes called "Little Mogadishu.''
Photos from the Syrian refugee crisis.
[bdc-gallery id="121033″]