National
Caramel apples are breeding ground for listeria, researchers say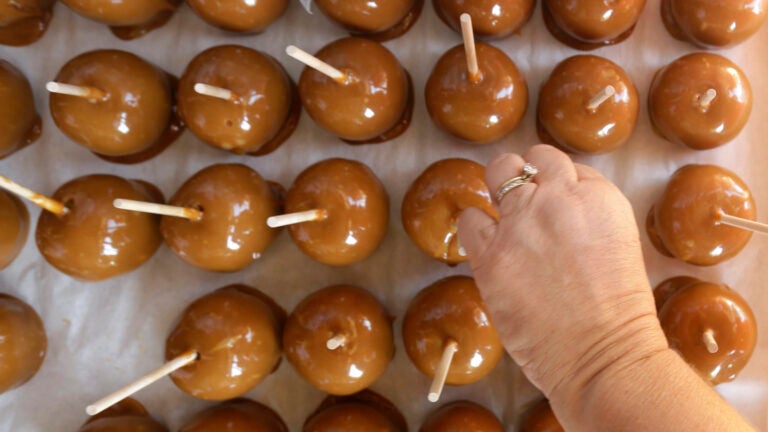 Caramel apples are a sweet treat, but they could give you a stomach ache, or worse, according to a new study.
A study by the University of Wisconsin-Madison's Food Research Institute, published in the journal mBio on Tuesday, found that the sticks poked into caramel apples release enough juice for listeria bacteria to grow.
Neither caramel nor apples are foods where listeria would normally grow, according to the researchers. Caramel does not contain enough free water, and apples are too acidic, they said. However, after an outbreak of listeria last winter that killed seven people and made up to 35 people sick was linked to a supply of caramel apples, the researchers wanted an explanation.
They studied listeria growth on a group of Granny Smith apples dipped in caramel. Half of the apples were shoved with sticks, and the other half weren't.
The study's authors found there was no listeria growth on the apples without sticks. In contrast, refrigerated apples with sticks had a slow growth of listeria, and apples with sticks stored at room temperature had significant growth of the bacteria after three days.
The researchers said the juice released by the sticks, between the apple and caramel, provided an environment where listeria flourishes.
The CDC estimates that approximately 1,600 illnesses and 260 deaths due to listeriosis occur annually in the United States.
The authors suggested that their findings can help to inform caramel apple manufacturers of best practices to avoid bacterial growth.