National
Rand Paul says Boston bombers were 'coddled' as refugees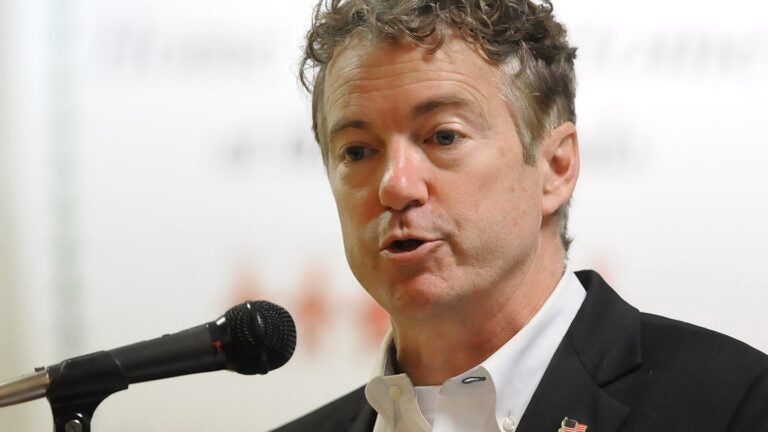 Republican presidential candidate Rand Paul said that the brothers who bombed the Boston Marathon in 2013 were "coddled'' after they arrived in America.
"The Boston Bombers came here as refugees,'' Paul said, first reported by BuzzFeed News. "We coddled them, we gave them free stuff, we gave them free housing, and yet they decided to attack us.''
Paul's statements on Dzhokhar and Tamerlan Tsarnaev came after radio host Jeff Kuhner asked whether he thought the U.S.'s refugee screening process was strict enough to prevent attacks.
"There's a great risk, and it's a mistake for the Obama Administration to downplay the risk,'' the U.S. Senator from Kentucky said.
[fragment number=0]
The Tsarnaev family came to the U.S. from Kyrgyzstan on temporary tourist visas, The Boston Globe reported in 2013. They then applied for and were granted asylum, claiming that they faced oppression as ethnic Chechens.
Applying for asylum once in the U.S. is a different process than applying for refugee status from outside the country. Because they arrived in the U.S. on tourist visas, they were not subject to the extensive 18-to-24 month process for refugee resettlement.
The Tsarnaev family did receive government assistance. Anzor Tsarnaev, the father of the family, suffered from was diagnosed with PTSD and mental health issues after he was beaten with a steel pole outside of a Brighton restaurant in 2009. He received food stamps and assistance for the next couple of years, the Globe reported.
Paul made similar comments about the marathon bombers' refugee status last week on the Senate floor.
"Make no mistake: We have been attacked in the past by refugees or by people posing as refugees,'' he said on Wednesday. "The two Boston bombers were here as refugees. They didn't take very kindly to what we gave them – education, food, clothing – and they chose to attack our country.''
The U.S. Senator from Kentucky pushed for a vote last week that would have banned new refugees from Syria and about 30 other countries from receiving government assistance or welfare, The Hill reports.
Gallery: Photos of the Syrian refugee crisis
[bdc-gallery id="121033″]