National
Obama sheds tears talking about Newtown shooting
"Every time I think about those kids, it gets me mad.''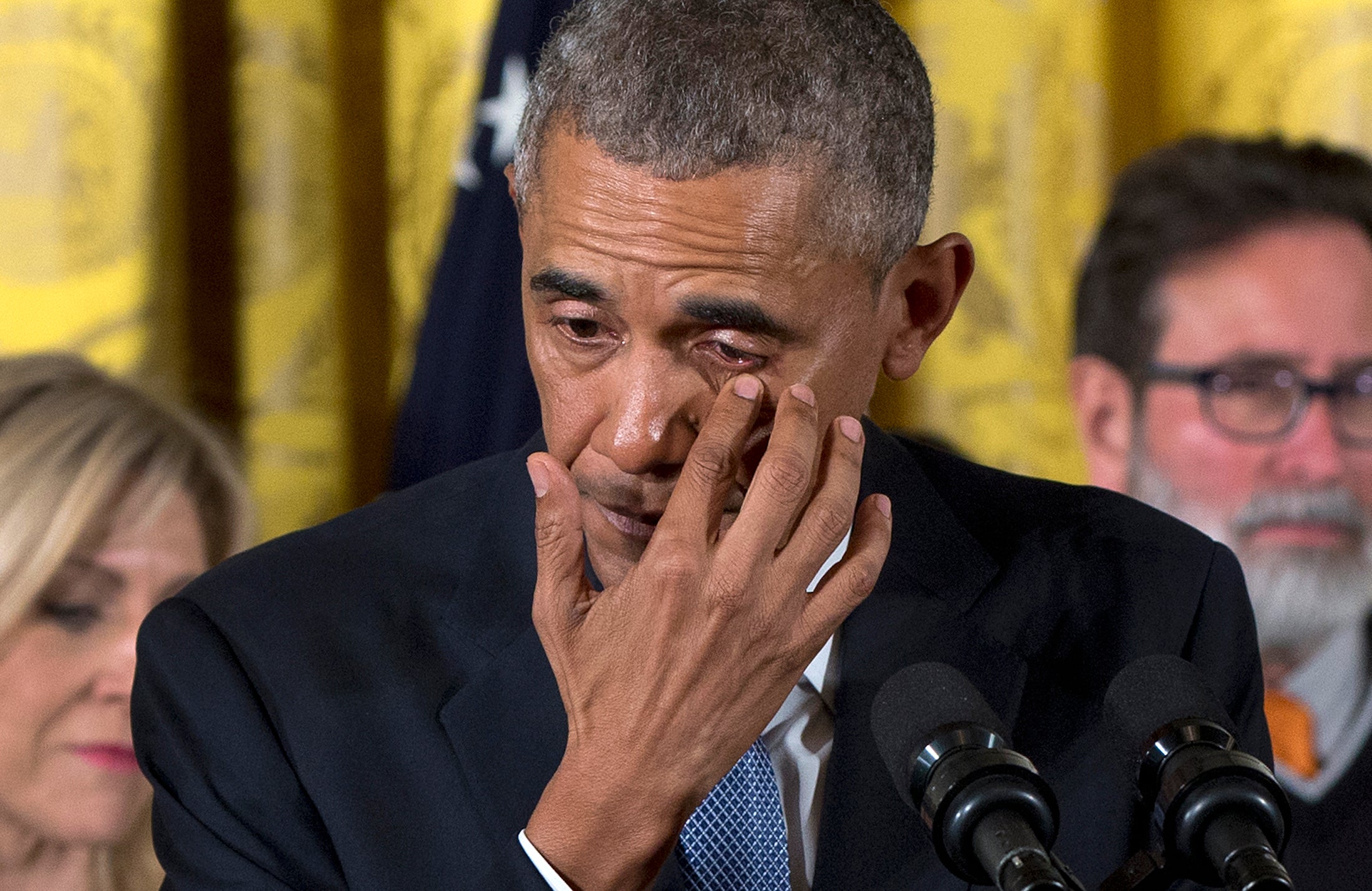 A teary-eyed President Obama took a lengthy pause and cried when speaking on Tuesday about the 2012 shooting that killed 26 children and adults in Newtown.
In announcing a series of executive measures intended to tighten control of firearms, Obama referred to mass shootings at U.S. schools, including the "first graders in Newtown.''
Obama then paused for several seconds, tears welling in his eyes.
"First graders,'' he said. "And from every family who never imagined that their loved one would be taken from our lives by a bullet from a gun.''
Obama then wiped away tears from his eyes and looked down with his head on his hand for a few beats.
"Every time I think about those kids, it gets me mad,'' he said. "And by the way, it happens on the streets of Chicago every day.''
[fragment number=0]
Obama's plan centers on requiring a larger number of gun sellers, including those who sell firearms at gun shows, online, and in flea markets, to conduct background checks. The plan also calls for hiring 230 new FBI workers to process background checks.
Obama has repeatedly spoken of the Newtown shooting in emotional exhortations for gun control. Last month, on the third anniversary of the shooting, he lambasted the National Rifle Association for thwarting a post-Newtown firearm bill and repeated a call for gun control measures.
"Three years ago today, a gunman murdered twenty innocent schoolchildren and six of the educators who cared for them at Sandy Hook Elementary in Newtown, Connecticut,'' he wrote on Facebook. "Three years on, how do we tell them that their Congress hasn't done anything to prevent what happened to them from happening to other families?''