National
Rep. Seth Moulton is bringing this 9-year-old Syrian refugee to the State of the Union Address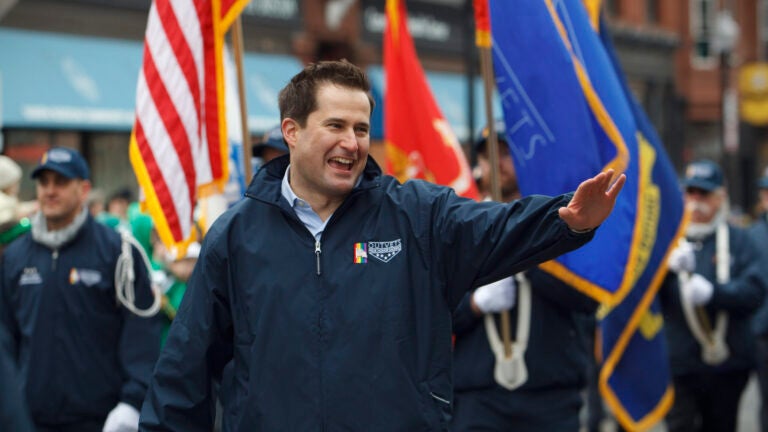 U.S. Rep. Seth Moulton has invited Ahmad Alkhalaf, a 9-year-old Syrian refugee who lost both of his arms when a bomb hit his home, to attend President Barack Obama's final State of the Union Address as his guest Tuesday evening, according to a press release from Moulton's office.
"No one should experience in a lifetime what Ahmad has experienced at just 9 years old,'' Moulton said in the release. "His courage and commitment to creating a better world should be a lesson to us all. We have a moral responsibility to uphold our American principles and that means helping kids like Ahmad who are fleeing from violence.''
[fragment number=0]
Ahmad was injured at age 7 when a bomb struck the Syrian refugee camp where he lived with his family, killing three of his siblings. Since then, Ahmad and his father have come to Sharon as refugees while he seeks treatment at Boston Children's Hospital. Ahmad's mother and four remaining siblings are currently living in Turkey, according to the release.
In November, Ahmad sent a letter to Obama, detailing his story and asking him to remember the other Syrians who are suffering and seeking refuge in the U.S.
"There are many children like me. Even if they did not lose their arms, then they lost everything else,'' Ahmad wrote in the letter. He signed it holding the pen in his mouth, CBS Boston reported.
Moulton has been a vocal supporter of Syrian refugees, criticizing Massachusetts Gov. Charlie Baker when he said in November that he was uncomfortable admitting Syrian refugees into Massachusetts until he knew more about the vetting process. Moulton has personally assisted an Iraqi man seeking asylum in the past, hosting him in his Marblehead home for a time. The two met while Moulton was serving as a Marine in Iraq and the man was working as his translator.
Seeking donations to cover Ahmad's medical bills, NuDay Syria, a New England-based aid organization that focuses on bringing humanitarian aid to Syria and displaced Syrians, launched a fundraising campaign. The money would be used for immediate medical expenses and long-term care as he grows — including prosthetic arms. Thus far, nearly $40,000 of the $125,000 goal has been met.
Ahmad will also be accompanied by his father and Nadia Alawa, the executive director of NuDay Syria, who will serve as a translator.
"Ahmad's story is an example of why we must not abandon our American values of hope and freedom,'' Moulton said.