National
Elizabeth Warren slams White House for 'shockingly weak' punishment of corporate crime
"Corporate criminals routinely escape meaningful prosecution for their misconduct.''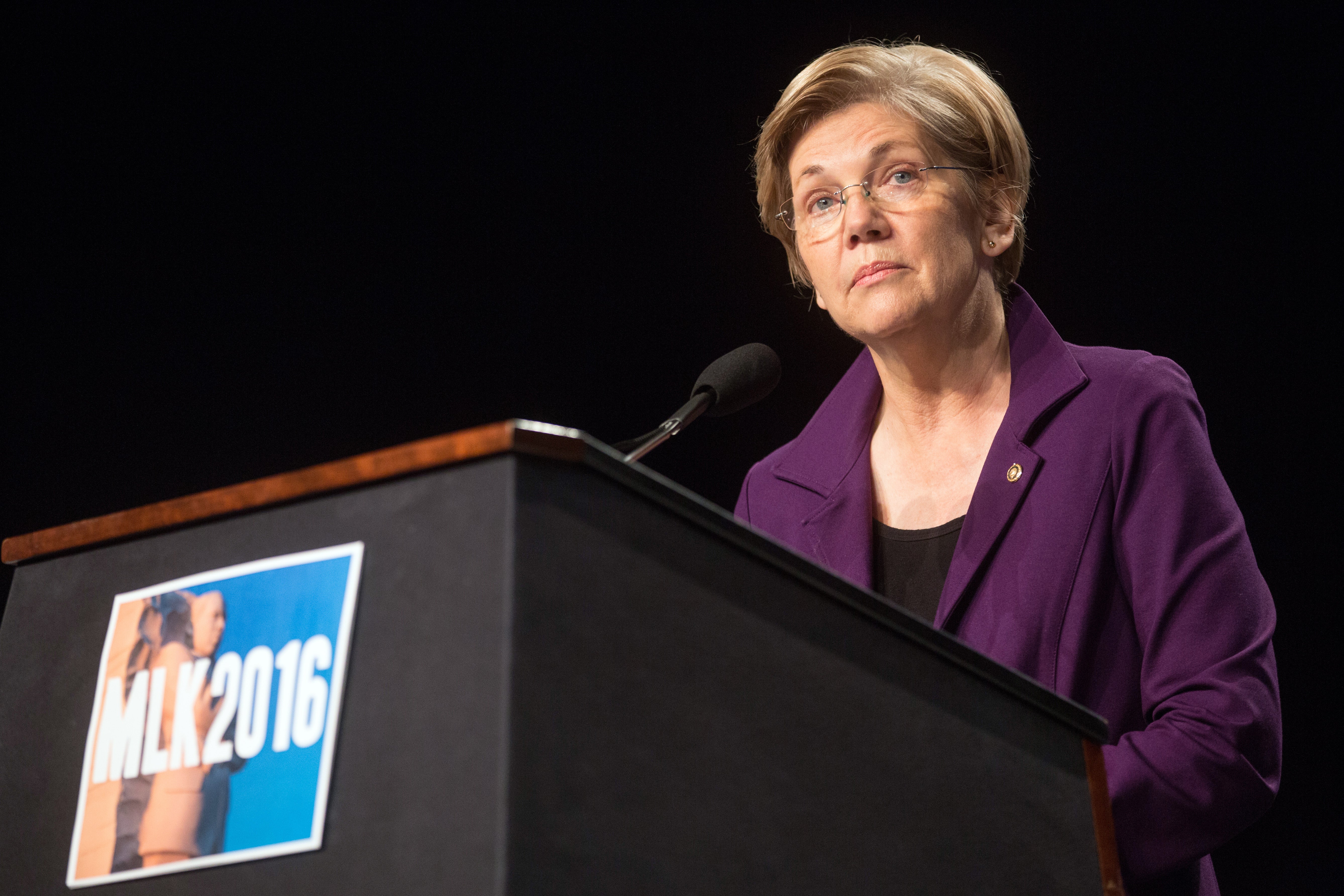 The Obama Administration has been "shockingly weak'' in holding corporate misconduct accountable, Sen. Elizabeth Warren of Massachusetts wrote in a 12-page report released Friday morning.
Warren's report focused on 20 instances of corporate unlawful conduct she said the White House failed to aggressively pursue. That was true even after the Department of Justice said last September it would more aggressively take on these cases, Warren wrote.
"Nonetheless, both before and after this DOJ announcement, accountability for corporate crimes is shockingly weak,'' she wrote.
The 20 examples in Warren's report includes EDMC, a for-profit college that used false claims to obtain $11 billion in federal education funds. EDMC reached a settlement to pay $95 million, or less than 1 percent of that total, Warren noted.
Another example is the Upper Big Branch Mine Disaster, in which 29 people died in a mine explosion in 2010. The company in charge, Massey Energy Company, had a history of safety failures. Massey CEO Donald Blankenship was the only person charged in connection to the tragedy, and he was convicted of a misdemeanor conspiracy charge.
"Corporate criminals routinely escape meaningful prosecution for their misconduct,'' she writes in the report. "Instead, [federal agencies] agree to criminal and civil settlements with corporations that rarely require any admission of wrongdoing and they let the executives go free without any individual accountability.''
In a related The New York Times opinion piece, Warren says the fix is not in enacting new policies, but in the enforcement of current rules. The best way to do that is to appoint strong leaders to federal watchdog groups like the Securities and Exchange Commission and the Justice Department, she wrote.
"The lesson is clear: Personnel is policy,'' Warren wrote in the op-ed. "Legislative agendas matter, but voters should also ask which presidential candidates they trust with the extraordinary power to choose who will fight on the front lines to enforce the laws.''
[fragment number=0]
The White House did not immediately respond to a request for comment.