National
Northern Lights brighten up the sky across New England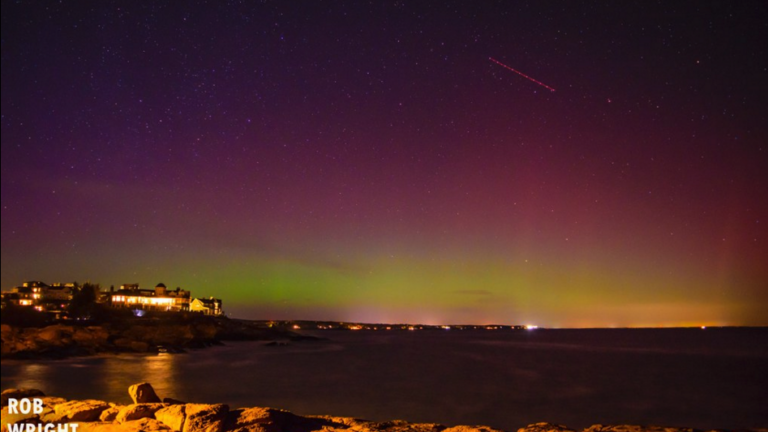 New Englanders from the Massachusetts North Shore up to Maine were treated to a glimpse of the beautifully colored Northern Lights Sunday night.
Also known as the Aurora Borealis, the Northern Lights are a natural-light display that enlivens the nighttime sky in northern latitudes.
Photographer Rob Wright took this time-lapse video from York, Maine Sunday night.
[fragment number=0]
Here's a view from Moose Head Lake in northern Maine.
[fragment number=1]
Mount Washington in northern New Hampshire posted these photos of the light display.
[fragment number=2]
[fragment number=3]
John Stetson in Sebago Lake, Maine sent this photo of the skyline.
Finally, a trip just over to Nova Scotia gave some of the best colors.
[fragment number=4]