National
For female sportscasters on the road, recognition and danger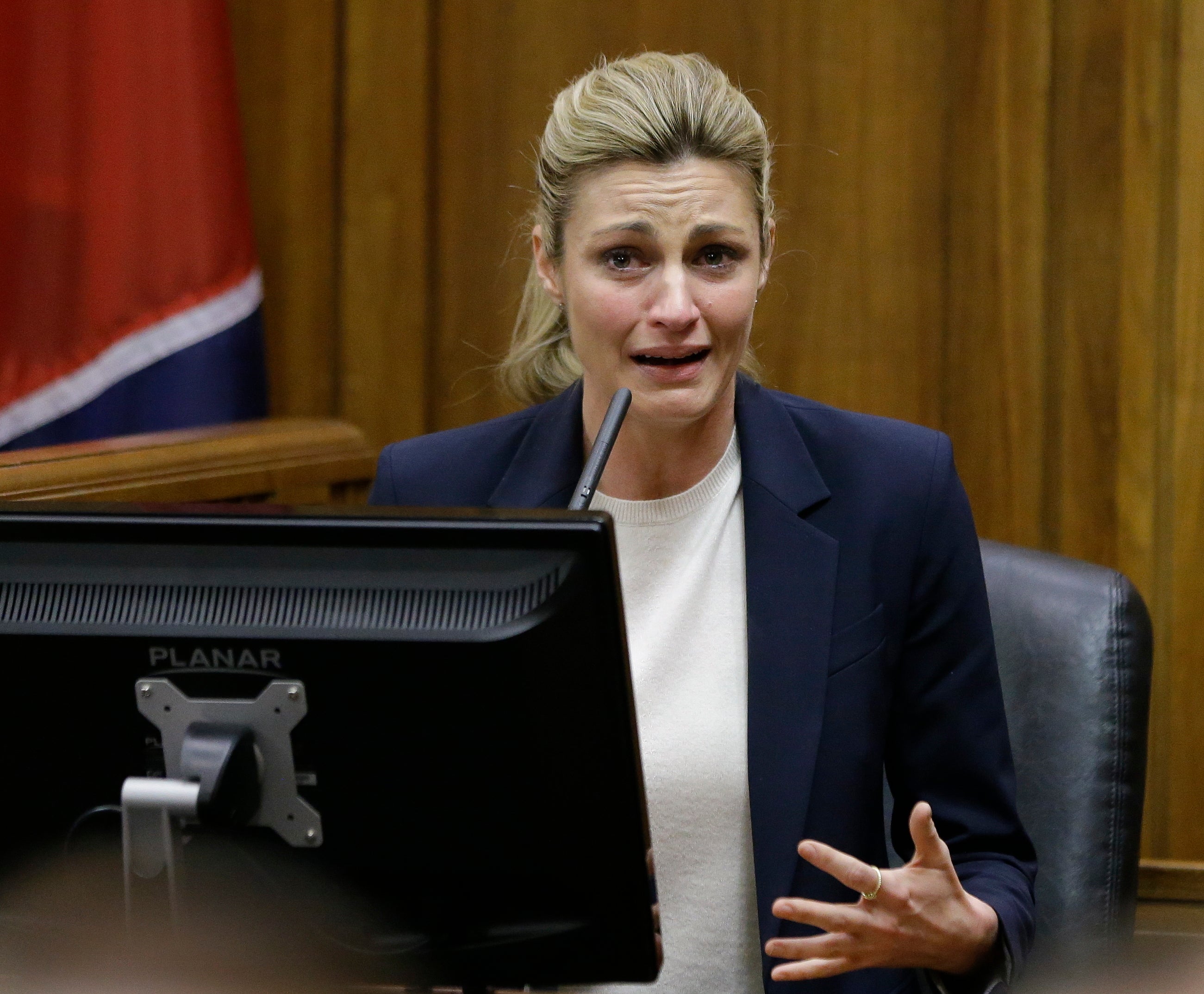 Even before revelations that the Fox Sports reporter Erin Andrews was secretly videotaped naked by a stalker in a hotel room in 2008, female sportscasters have understood how frightening obsessed fans can be.
Andrea Kremer recalled being in a hotel room while she was at NFL Films in 1988 when a man called late at night as she was falling asleep.
"He started saying all these things he wanted to do to me, and it scared the living hell out of me,'' Kremer, who is now with NFL Network and HBO Sports, said. "I hung up, called downstairs, and said: 'I got a really threatening call. Can you trace it?' They said it was coming from inside the hotel. Then he called back — it was so chilling and terrifying. I was shaking. My heart was beating fast.''
After another call to the front desk, she said, the hotel stationed a security guard outside her door.
"I told the men on my crew, and they were livid,'' she said. "They said: 'Why didn't you call us? We would have slept on the floor.'''
In an age of round-the-clock sports broadcasting and the widespread dissemination of their work across social media, female sportscasters have unparalleled reach. There are more of them now than ever, across multiple channels and websites.
But the flip side can be unwanted attention from an audience that is male dominated, from stalkers or even from self-described fans who recognize them and simply get uncomfortably close.
Female newscasters and celebrities have long faced such harassment and threats — one newscaster in St. Louis two years ago said she had to quit her job under repeated threats from a stalker — but some sportscasters work in potentially vulnerable and highly visible places like stadiums and arenas where they are in close proximity to passionate fans, many of them males.
They routinely take precautions like asking hotel clerks not to say their name loudly when checking in, refusing to step in elevators if they see glaring male eyes, and opting for private transportation in late hours, to avoid the flock of people who often gather outside studios, innocently or not. Some check to make sure the hotel door peephole has not been tampered with, as it was in Andrews' case.
Several female sportscasters described their concerns in an article by Sports Illustrated this week.
In one of the most disturbing episodes faced by a female sportscaster, a determined fan named Michael David Barrett used a hacksaw to alter the peepholes of Andrews' hotel rooms in Nashville, Tennessee and Columbus, Ohio. Jurors on Monday found Barrett and the companies that manage the Nashville Marriott responsible for invading Andrews' privacy and awarded her $55 million in damages.
Jessica Mendoza, an analyst on ESPN's "Sunday Night Baseball,'' said that what happened to Andrews made her wonder about taking more than minor precautions like closing the blinds in hotel rooms.
"You think about all the times you're in a room — and how scary that someone could see me in there,'' she said.
But even less egregious encounters can leave female sportscasters unsettled and almost always on guard.
"I'll try to avoid ever being in the hall of a hotel by myself,'' said Kim Jones, a reporter for NFL Network. "And I'll allow whoever is behind me to pass me before I put my card or key in the door. You have to be so aware because unfortunately that one time out of 10,000 something can happen.''
Alyssa Roenigk, a reporter for ESPN's magazine who also appears on ESPN television, primarily covering action sports like the X Games, said she rarely gave her security much thought. For years, she usually walked from venues to her hotel, even late at night. But as she began to do more television, and was recognized more often, she was told by her bosses to start taking the courtesy car provided by the network.
"At first I thought I was getting special treatment, and I don't want special treatment,'' Roenigk said. "It's not special treatment. It's being safe.''
Jamie Little of Fox Sports, who primarily covers NASCAR and other motor sports, said: "Just last week, I got on an elevator and there were some race fans in there, and they were drinking and it made me a little nervous. And they were kind of watching what floor I was going to, so I pressed the wrong floor. So I go to the wrong floor, get off the elevator, wait for them to go and get back on.''
In another instance, she said, she was on an airport shuttle on her way to pick up a rental car when a man approached her. She is still not sure if he was an ardent fan, or something else.
"This guy turns right into me and says, 'Hey, Jamie, so you going to so-and-so today?' I was like, 'Whoa, hey, well, I'm here for NASCAR,''' she recalled. "And he kept trying to make small talk. I went down another escalator, and when I looked over, he was literally standing there staring at me, on his phone.
"That kind of stuff makes you worry,'' she continued. "You want to give people the benefit of the doubt. 'Yeah, I'm on TV, it's not a big deal.' But you have to watch the mannerisms, the body language, the constant following you as they try to ask questions. I tend to be overly nice to people. When weird things happen, I honestly kind of forget about it because it's your job and I've got to get on a plane the next week.''
Laura Okmin, a sideline reporter for NFL games on Fox, dealt with a stalker in the mid-1990s when she was working at a TV station in Chattanooga, Tennessee. The man became angry when she did not respond to letters he sent her and gifts he dropped off for her. Eventually, police officers escorted her home several times and security was provided at events that she covered. Later, a man kept calling her at every hotel she checked into.
She uses these experiences at seminars she holds for aspiring female sportscasters at her company, Galvanize.
"I tell them that sometimes someone will be lovely and pay you a great compliment, but if you don't respond the right way in person or on social media, they turn angry and belligerent,'' she said. "Nowadays, it can be 24/7 with all the ways they can come at you.''
After the jury award, Andrews was thankful for the encouragement she said she had received from other victims of harassment, and she suggested the case's outcome would improve safety.
"I've been honored by all the support from victims around the world,'' she said on Twitter. "Their outreach has helped me be able to stand up and hold accountable those whose job it is to protect everyone's safety, security and privacy.''