National
Bath Iron Works to build newest version of Burke destroyer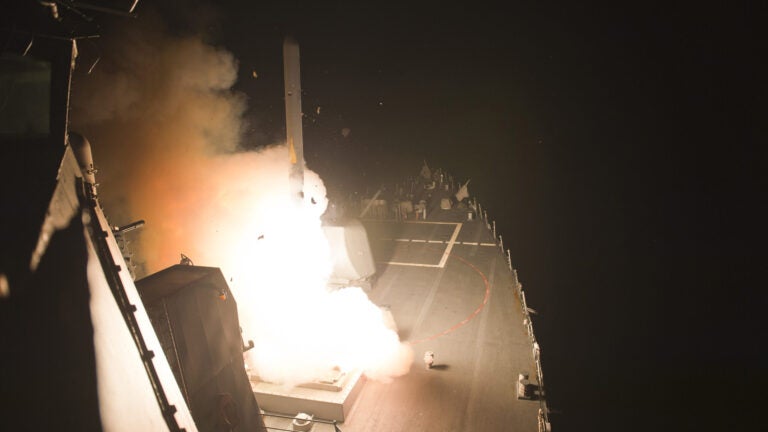 BATH, Maine (AP) — The first destroyer with the capability of shooting down ballistic missiles and conventional airborne threats at the same time will be built at Bath Iron Works, officials say.
The Navy is entering negotiations to build the first ship in the newest configuration of the Arleigh Burke-class destroyers at the General Dynamics subsidiary.
That'll mean jobs for shipbuilders in Maine and a new defensive capability for the Navy.
The Navy already has upgraded a handful of warships for missile defense to counter threats from nuclear-armed countries like Iran and North Korea. But those ships aren't capable of dealing with high-flying ballistic missiles and aircraft and conventional missiles at the same time.
The Flight III version of the Arleigh Burke will be able to multitask thanks to an upgraded radar system supplied by defense contractor Raytheon.
Plans for the new ship were announced over the weekend by Sens. Susan Collins and Angus King of Maine.
The ship is only partially funded at this point. Congress has appropriated $1 billion, but another $433 million is needed to build the ship, said Navy spokesman Capt. Thurraya Kent.
The ship is a bonus for Bath Iron Works. The scenario of an extra destroyer arose under a swap agreement in which the Bath shipyard is supposed to get an additional destroyer for every transport dock built at a competing yard, Ingalls Shipbuilding in Mississippi.
''The company looks forward to meeting the Navy's needs on this important program,'' shipyard spokesman Matt Wickenheiser said.