National
Hillary Clinton to speak at book publishing convention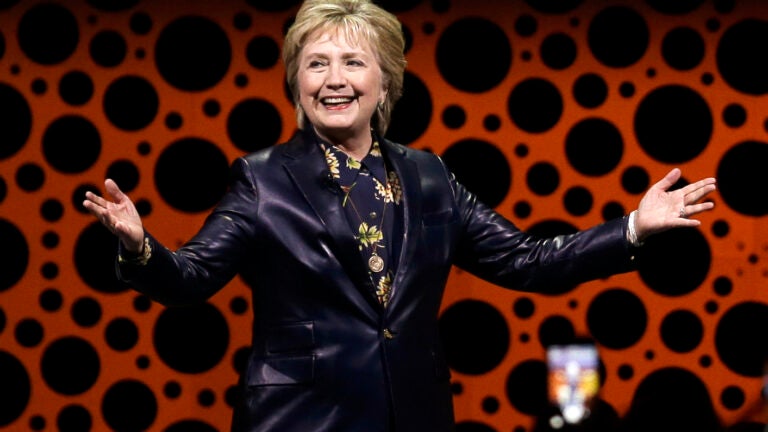 NEW YORK (AP) — Hillary Clinton is coming to next month's publishing convention.
The former presidential candidate, secretary of state and U.S. senator will speak June 1 at BookExpo, the publishing industry's annual national gathering, convention officials told The Associated Press on Wednesday.
The hour-long event is being billed as "An Evening with Hillary Rodham Clinton" and will take place at the Jacob Javits Center, the site for BookExpo. Officials declined to say whether Clinton will give a speech and/or be interviewed onstage.
Clinton, the first woman to run as a major party nominee for president, will likely discuss the book of essays she has planned for September. The book, currently untitled, is expected to touch upon her loss to Donald Trump. In recent speeches and tweets, Clinton has openly criticized Trump and reflected on the election, stating that misogyny, Russian interference and the FBI played roles in her stunning defeat.
Clinton has long been popular in the solidly Democratic community of publishers, writers and booksellers, and both she and her husband, former President Bill Clinton, have been guests at BookExpo.
She was first lady when she spoke at the 1995 convention to promote her debut book, "It Takes a Village: And Other Lessons Children Teach Us," and Bill Clinton was featured in 2004 when he previewed his memoir "My Life." In 2014, Hillary Clinton made a brief appearance at the convention, meeting privately with booksellers to discuss "Hard Choices," her memoir about her years as secretary of state
This year's BookExpo runs May 31-June 2 and will be immediately followed by the fan-based BookCon. Featured speakers will range from Stephen King to retired astronaut Scott Kelly.