National
10 things to know for today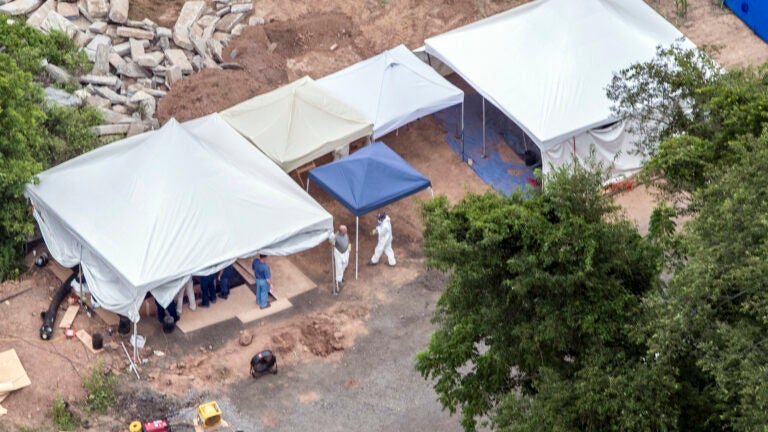 Your daily look at late-breaking news, upcoming events and the stories that will be talked about today:
1. What part France's Macron is playing
Welcoming Trump to Paris, the French president positions himself as the indispensable intermediary between Europe and the U.S. president.
2. Republican leaders unveil new health care bill 
Trying to fulfill a top campaign pledge, the GOP immediately loses two key votes in its efforts to overhaul "Obamacare."
3. Judge expands list of those exempt from travel ban
A federal judge further weakens Trump's travel ban by vastly expanding the list of family relationships with U.S. citizens that visa applicants can cite to get into the U.S.
4. Drug buys preceded Pennsylvania slayings 
A drug dealer confesses to killing four young Pennsylvania men after he felt cheated or threatened during several drug transactions, a person with firsthand knowledge of the confession tells the AP.
5. Who's wary of police use of Facebook 
Civil rights advocates say posting mugshots and written, pejorative descriptions of suspects amount to public shaming of people who have not yet been convicted.
6. Liu Xiaobo mourned, maligned 
As tributes roll in to mourn China's most famous political prisoner, a ruling party newspaper dismisses the late Nobel Peace Prize laureate as a pawn of the West.
7. Trump takes notice of Macron's wife
The president, touring a famous Paris landmark, is caught on tape complimenting the French president's wife's body.
8. Where 'Mad Max' has come to life
The growing and lucrative theft of fuel from pipelines in central Mexico has become a blood trade with deadly shootouts, murders and other mayhem.
9. Social Security claimants getting a bump
Millions of Americans who rely on Social Security are projected to receive a 2.2 percent increase, or about $28 a month for the average recipient, this January.
10. Wimbledon flashback: Venus reaches final 
Venus Williams will play Garbine Muguruza on Saturday in her ninth Wimbledon final at the All England Club.