National News
10 things to know for today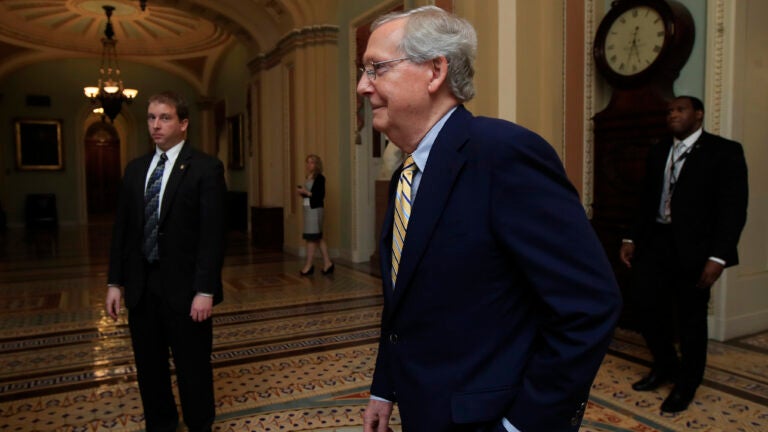 Your daily look at late-breaking news, upcoming events and the stories that will be talked about today:
1. GOP waves white flag on health care reform 
The latest Republican effort to repeal and replace "Obamacare" is all but dead in the Senate when two more GOP senators announced their opposition to the bill.
2. Why US, British volunteers are on front lines against IS 
They joined the U.S.-allied militias in Syria for different reasons — some motivated by testimonies of survivors of the unimaginable brutality that the extremists flaunted.
3. Trump Tower meeting brings close focus on Russian lawyer 
Natalia Veselnitskaya had been on the radar of U.S. officials long before revelations about her 2016 meeting with Donald Trump Jr. emerged.
4. Australians see woman's shooting by police as 'American nightmare'
Half a world from where Sydney native Justine Damond was shot dead by a Minneapolis officer, the story is front-page news.
5. Family that lost 9 to Arizona floods were tight-knit
Hector Miguel Garnica's parents were dining at a restaurant where their son worked when they received word that he had been swept up in a flash flood at a popular swimming hole and went missing.
6. US: Iran complying with nuclear deal 
The Trump administration says Tehran can keep enjoying sanctions relief, even as it insists the Islamic Republic will face consequences for breaching "the spirit" of the deal.
7. Who's going on trial in Holy See scandal 
Former Vatican children's hospital president and ex-treasurer face between three to five years in prison and fines if found guilty of embezzling donations.
8. What state is celebrating bipartisan cap-and-trade win 
California's fight against global warming will get another decade of life after lawmakers extend the law credited with reducing the state's carbon footprint.
9. Dognapping is 'sickening' 
Dallas Cowboys wide receiver Lucky Whitehead is asking for help locating his pitbull Blitz after burglars took the dog and demanded a $10,000 ransom.
10. Golf in post-Tiger Woods world doing fine
The 146th British Open gets underway later this week at England's Royal Birkdale, where huge crowds will turn out to see the game's many young stars.