National
Flight plan for failure
The FAA was warned in 2009 that people with terrorist ties were licensed to fly and repair aircraft. Eight years later, it is, incredibly, still the case.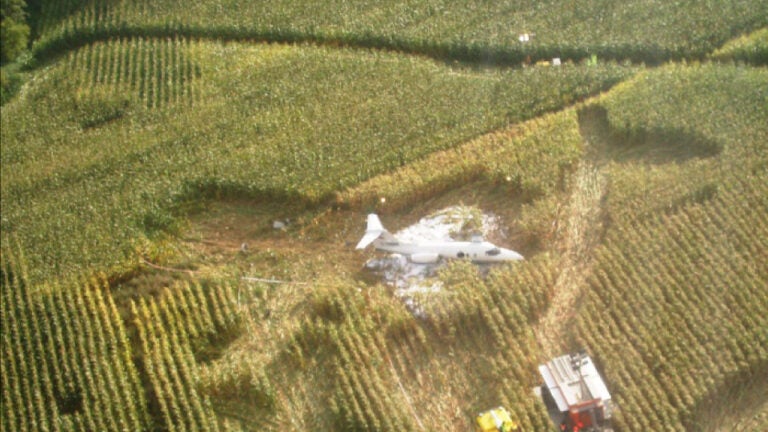 BORNHOLM, DENMARK — Just two minutes after the private jet was cleared for landing, the pilot realized his error and declared an emergency. He had miscalculated the fuel needs for the one-hour journey from Germany, and now his engines were flaming out.
The Learjet plummeted toward the ground that day in September 2012, then carved its way through a field, coming to rest amid cornstalks and mud, the passenger onboard seriously hurt. First responders found the pilot, an Iranian with a criminal record, unconscious in the cockpit. Nearby, investigators discovered a US pilot certificate with a name that wasn't his.
Nader Ali Sabouri Haghighi's own pilot certificate, it turned out, had been revoked years earlier for providing false information, but the Federal Aviation Administration conveniently mailed him a new one. Haghighi had called the FAA hot line claiming to be a professional pilot named Daniel George who had lost his license. He then recited George's license number and other personal details that he'd obtained from their business dealings. Without asking further questions, the FAA agent sent Haghighi a license with George's name on it.
It ought to have been difficult for the black-haired, brown-eyed Iranian to use a pilot's license belonging to a fair-skinned, gray-haired American nearly 20 years his senior, except for one factor: FAA pilot licenses do not include photographs of the pilot. Haghighi was able to pull off his ruse for nearly four years until Danish police found the license in the rubble of the crash.
Finish the story on BostonGlobe.com.
Don't have a Globe subscription? Get a 2-week free trial.