National
Missing hikers in California found dead of gunshot wounds, and locked in an embrace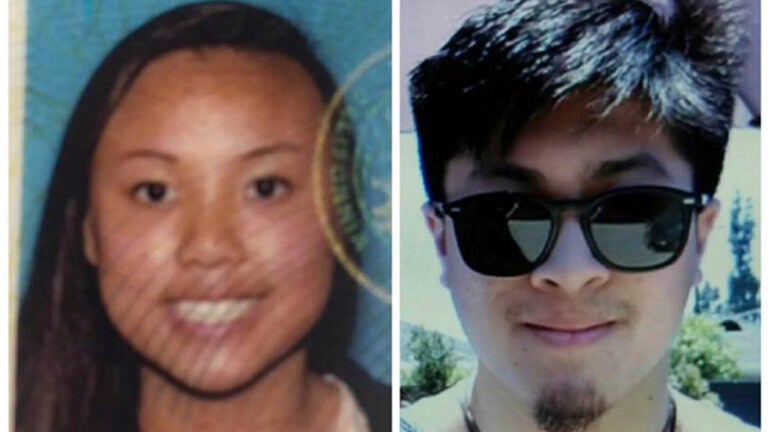 Two hikers whose bodies were discovered last week in a steep canyon in a national park in Southern California died of gunshot wounds, authorities said in a statement Friday, in what appeared to be a murder-suicide.
The bodies of the hikers, Rachel Nguyen, 20, and Joseph Orbeso, 22, who had been missing since late July, were found embracing each other under a tree in Joshua Tree National Park, according to the San Bernardino County Sheriff's Department. Their lower extremities were covered by clothing. They had no water and seemed to have been rationing their food.
A gun found near the pair was registered to Orbeso. Detectives believe that Orbeso shot Nguyen, then immediately shot himself. The county coroner's office called the deaths a murder-suicide.
"Usually there's history — a note or message to someone," Cindy Bachman, a spokeswoman for the sheriff's office, said in a phone interview.
In the absence of that, she added, it is difficult to determine a motive.
"We don't know that, and we'll probably never know that," she said.
The area's triple-digit temperatures made for a "very dire situation," and the condition of the bodies made it difficult to determine when they died, Bachman said.
Austin Young, who described Orbeso as "the best friend I ever had" in a post on Facebook, said Orbeso worked in the security industry, which was why he owned a gun.
"Joseph did not maliciously kill Rachel," Young wrote. "He put him and her out of their misery."
He said Orbeso took the gun to Joshua Tree to protect himself and Nguyen, with whom Orbeso was a close friend.
In a statement provided to The Orange County Register, the Nguyen family said: "It was explained to us by the investigators on scene, with the circumstances and positioning of the bodies, that they believe this was a sympathetic murder-suicide. We hold no grudges against Joseph or the Orbeso family."
The hikers were reported missing July 28, when the owner of a bed-and-breakfast said Nguyen and Orbeso, who were his guests, had not returned to check out. That day, park rangers found their car near a trailhead, and officials began searching.
Joshua Tree Search and Rescue, a volunteer group that looked for the missing hikers, said on Facebook that Orbeso's father, Gilbert Orbeso, was with the search party when the bodies were found.
"I believed that I was going to find him," Gilbert Orbeso told the television station KESQ. He said he felt closure and "a sense of relief" now that his son had been located. "I tell Joseph that we love him, very much, and hope that they can rest at peace now."
Joshua Tree National Park is about 800,000 acres, and "it is surprisingly easy to get lost," according to Joshua Tree Search and Rescue. "People even get lost a short distance from a trail," the group wrote on Facebook.
"I wish it didn't have to end this way," Young wrote. "You deserved much better, but just know that I'll always love you as a brother and you and our memories will always be part of my life."