National
Retailers experiment with blue lights to deter drug use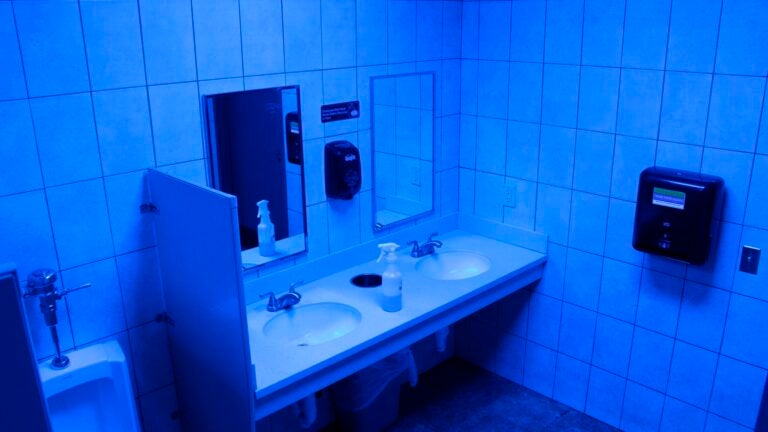 WILKES-BARRE, Pa. (AP) — Some retailers are installing blue lights in their bathrooms to discourage people from injecting themselves with drugs by making it more difficult to see their veins.
Turkey Hill Minit Markets in Pennsylvania is using the lights in as many as 20 of its stores in hard-hit neighborhoods. The chain is taking part in a research project into the lights' effectiveness. A company official says the lights have dramatically reduced opioid use in the bathrooms.
Earlier studies have questioned the lights' deterrent effect. Many public health experts oppose the practice. They say the blue lights make people more likely to hurt themselves.