National News
How did 'Whitey' Bulger die? Here's what we know.
The notorious Boston mobster was found dead in a West Virginia prison Tuesday morning. Investigators have reportedly identified Fotios "Freddy" Geas, a West Springfield Mafia hitman, as one of the suspects.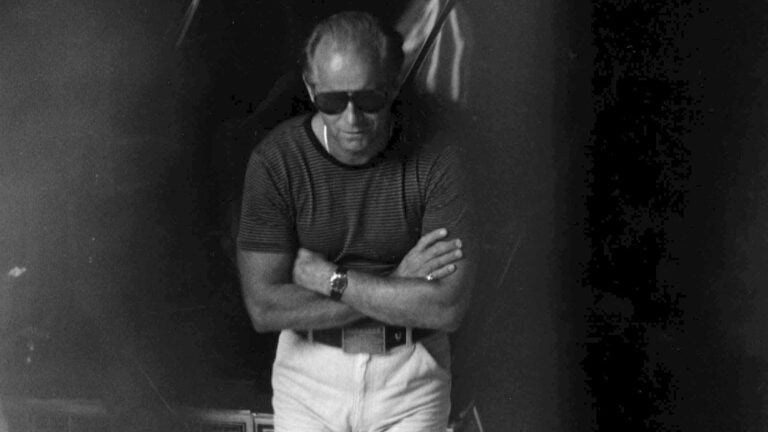 James "Whitey" Bulger, the infamous Boston mobster, was found dead in a West Virginia prison Tuesday morning, according to federal officials.
The 89-year-old former "Winter Hill Gang" leader, who was serving two life sentences for his involvement in 11 murders and other crimes, had recently been transferred to the federal prison and was reportedly in ailing health. However, reports suggest that his death came at the hands of at least one other inmate, and, on Wednesday, the Department of Justice announced it was investigating his death as a homicide.
How did he die?
In a statement Tuesday afternoon, the Federal Bureau of Prisons confirmed increasing reports of Bulger's death. Officials said he was found around 8:20 a.m. at USP Hazelton, a high-security prison in Bruceton Mills, West Virginia.
"Life-saving measures were initiated immediately by responding staff," the statement said. "Mr. Bulger was subsequently pronounced dead by the Preston County Medical Examiner."
Officials have not disclosed the cause of Bulger's death, which is being investigated by the FBI. The U.S. Attorney's Office announced on Wednesday afternoon that his death is being investigated as a homicide.
"To protect the integrity of the investigation, no further details will be released at this time," authorities said.
The United States Attorney's Office and the @FBIPittsburgh are investigating the death of James Bulger as a homicide. To protect the integrity of the investigation, no further details will be released at this time.|https://t.co/DUJoK6oD7y

— NDWVnews (@NDWVnews) October 31, 2018
The New York Times reported that Bulger was beaten to death by at least two inmates shortly after his arrival on Monday, according to four Bureau of Prisons employees, who spoke on the condition of anonymity. In an update Tuesday evening, The Boston Globe reported that one of the two inmates under investigation was Fotios "Freddy" Geas, a West Springfield Mafia hitman serving a life sentence at Hazelton for a 2003 murder, according to "several people briefed on the matter."
According to the Globe's sources, the inmates were caught on video surveillance entering Bulger's cell around 6 a.m. The wheelchair-ridden former mobster was found two hours later beaten, with his eyes nearly gouged out.
Sources told the Times cell doors were unlocked around 6 a.m. so that inmates could go to breakfast and it was around 8 a.m. that prison staff made their rounds. The penitentiary's employees went to check on Bulger when he did not emerge from his cell for the meal, where they found him unresponsive and wrapped in blankets. Blood spattered on the floor when they tried to shake him, according the Times.
Richard Heldreth, the president of Local 420 of the American Federation of Government Employees, the union representing prison staff, told the Globe that Bulger was found in the general population housing unit of the prison. On Tuesday evening, the Globe reported that Bulger had requested to be housed with the general prison population.
Officials said Tuesday that no other inmates or staff had been injured in the apparent murder.
Why was he in West Virginia?
After living on the lam for 16 years, the former gangster and FBI informant was captured by law enforcement in Santa Monica in 2011 and convicted in federal court in Boston in 2013. Bulger had been serving out his life sentences at a federal prison in central Florida, to which he had been transferred in 2014.
But more recently, he was on the move.
Last week, the Globe reported that Bulger had been moved to an inmate transfer facility in Oklahoma City. The Bureau of Prisons said they could "not disclose specifics regarding inmate movement or transfers." However, "a person familiar with the situation" told the paper that Bulger's health had deteriorated and that he was expected to be moved to a federal prison medical facility. Even before his conviction, Bulger had suffered from heart issues and high blood pressure.
Officials said Bulger arrived Monday at Hazelton, which is not a medical facility. In a statement Tuesday to the Globe, prison officials again declined to provide information about the reasons for the transfer or about Bulger's health. The Times reported later Tuesday afternoon that he was being transferred after threatening an employee at the Florida prison.
Michael Von Zamft, a prosecutor in the Miami-Dade State Attorney's Office who was part of the team that sent John Connolly Jr., Bulger's FBI handler, to prison, told the Globe federal authorities will have to determine whether Bulger's death "happens to be a coincidence or there is something more."
"Obviously it is very strange he got moved from one federal prison to another and ends up dead 24 hours after arriving there," he said.
Brian T. Kelly, a former federal prosecutor who was part of the team that prosecuted Bulger, told the Globe it was not surprising that the 89-year-old would meet "a violent death," given the life he led.
"Prison is a violent place and informants are not too popular, so these things can obviously happen if proper precautions aren't taken," he said. "To suggest it's a conspiracy of some sort by the government is preposterous. He was in prison for seven years and this would be one slow-moving conspiracy."
In a statement on Tuesday, Bulger's attorney, J.W. Carney Jr., placed the blame for his client's death on the government agency.
"He was sentenced to life in prison, but as a result of decisions by the Federal Bureau of Prisons, that sentence has been changed to the death penalty," he said.
What we know about Fotios 'Freddy' Geas
No charges in connection with Bulger's death have been announced, but a person familiar with the investigation told the Globe that Geas and the other unnamed inmate were in lockdown, pending the results of the inquiry.
Geas didn't dispute his role in the killing, sources familiar with the investigation told the Globe in a separate story Tuesday evening.
"Freddy hated rats," Ted McDonough, a private investigator who had gotten to know Geas during his career, told the Globe. "Freddy hated guys who abused women. Whitey was a rat who killed women. It's probably that simple."
Geas, 51, is serving a life sentence at the West Virginia prison for his role in the 2003 assassination of Springfield mob boss Adolfo "Big Al" Bruno, according to The Republican. He's been at Hazelton since at least 2015.
According to the Globe, Geas and his brother, 46-year-old Ty Geas, were well known — and feared — in Western Massachusetts as the "hired muscle" for Anthony Arillotta, an aspiring Mafia leader.
"Nobody screwed with them," McDonough told the Globe. "Freddy, especially."
McDonough described the convicted hitman as "a good conversationalist."
"He liked me because I was his private investigator," he told the Globe. "You would not want Freddy as an enemy."
Springfield attorney Daniel D. Kelly, who represented Geas and his brother in multiple cases, told The Republican the 51-year-old is "a dying breed" and is likable and personable in private settings.
According to The Republican, Geas refused to cooperate with authorities and become a government witness, while associates, including Arillotta, testified against him.
"He has great disdain for informants," Kelly told the newspaper. "I'm not saying Freddy did this just because the media says so, I'm just telling you what I know about him."
The attorney said he and his former client still talk, and emailed a few days before Bulger's death — about the Patriots.
"We talk about sports and weather, like everyone else," he told The Republican.
Geas's daughter, Taylor, wrote in The Republican in 2016 that she didn't know about her father's criminal life until she was in middle school.
"When I was little, I was under the impression that my dad was never around because he was in the army," she wrote. "I didn't know the truth until I was in 8th grade. It was then when I began reading news stories with my dad's name in the headlines. Words like, 'Mafia,' 'extortion,' 'heists,' 'criminal,' 'enforcer,' and 'murder' were plastered across my computer screen. That's when I quickly found out my dad led a double life."
What we know about the prison
Located in the rural, northeastern corner of the Mountain State, Hazelton is described as a "high security U.S. penitentiary with an adjacent minimum security satellite camp." It houses a total of 1,385 male inmates, 1,277 of which are in the main facility.
Bulger's killing would be the third time in the past seven months that an inmate had been slain at the prison. WV News — which first reported the news of an inmate death Tuesday, though they did not initially name Bulger — reported both in April and in September that Hazelton inmates had been killed by fellow prisoners. Heldreth, the prison workers' union president, told the Globe that the prison is "severely understaffed."
Elected officials have also voiced concerns about the conditions at the prison. Sen. Joe Manchin, a West Virginia Democrat, told The Dominion Post in April following the first inmate death this year that the "tragedy would not have happened if staffing levels were kept at adequate levels to keep prisons and correctional officers safe." Sen. Shelley Moore Caputo, the state's Republican senator, also expressed concerns about staffing levels at the time.
And just earlier this month, Rep. Eleanor Holmes Norton, the non-voting delegate for Washington, D.C., in the House of Representatives, wrote to the federal government demanding an investigation into "alleged appalling conditions" at the prison. Both of the inmates previously killed this year were from D.C.
"Based on the evidence presented to my office, I believe that the federal employees serving in this facility have likely received inadequate training, are under-supported, and are being compelled to perform duties outside the scope of their positions and their training, which is leading to these horrific and entirely unacceptable outcomes," Holmes wrote.
What his victims' families are saying
Edward Connors: Connors was killed in 1975, and his son Timothy told the Globe he was "glad" Bulger didn't die from natural causes. "I can only hope it was slow and painful," he said, adding later that there's "never any closure" when a loved one is lost.
Roger Wheeler: The son of the man who was killed in Oklahoma in 1981 told the Globe that news of Bulger's death triggered his own memories of his father's death. "I was happy for him to sit there in cold steel in prison. I was glad society was able to provide it," David Wheeler said.
Debra Davis: Bulger was accused of strangling Davis, who was Flemmi's girlfriend, in 1981, but he was never convicted. Her brother, Steve Davis, told WBZ said he didn't know if Bulger's death is "a trick or a treat." "It's a final chapter to victims that he hurt, the victims' families," he said.
Michael Donahue: The truck driver from Dorchester was killed in 1982 by Bulger and another man when he was giving a ride home to their intended target, FBI informant Brian Halloran. His widow, Patricia Donahue, told the Globe, "There's one less scumbag on this Earth." "They say you die the way you live, you know? He killed many people, and they ended up killing him, " she said. "I'm glad that he's dead, and I'm glad that he died the way he did." Her son, Tom, called Bulger's death "justice" and told the Globe he was hoping he could put money in Geas's prison canteen account.  
John Callahan: Callahan was killed in Florida in 1982. "This is a Halloween present," his widow, Mary, told the Globe of Bulger's death. "It's a treat."
Deborah Hussey: Hussey's brother, Billy St. Coix, told the Globe he takes "no pleasure in Bulger's death." Hussey, the daughter of Bulger associate and FBI informant Stephen Flemmi's longtime girlfriend, was strangled by Bulger in 1985. "He obviously made a lot of enemies," St. Croix said. "I get it, but it doesn't give me or my family any comfort. It doesn't bring my sister back."