National News
Cleveland.com reporter Nikki Delamotte and her uncle found dead inside home
A coroner said Tuesday that Delamotte was shot several times.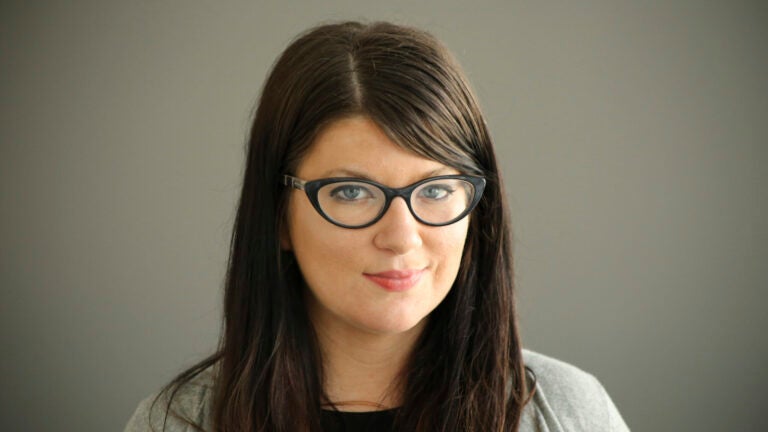 TOLEDO, Ohio (AP) — Authorities in Ohio say two people found dead in a home died from gunshots, including a woman who was a reporter for Cleveland.com.
Perrysburg Township police in suburban Toledo say they found the two bodies Monday.
A coroner said Tuesday that 30-year-old Nikki Delamotte was shot several times. Delamotte had worked for Cleveland.com about two years and wrote human interest and culture stories.
The Wood County coroner says Delamotte's uncle, 67-year-old Robert Delamotte, of Perrysburg Township, died from a single gunshot.
Authorities have not said what happened. Detectives say it's a homicide investigation.
Cleveland.com reports Nikki Delamotte wanted to reconnect with her uncle after having little contact with her father's family since her parents divorced.
Delamotte's mother said her daughter went to visit her uncle Sunday.
Nikki Delamotte, a https://t.co/a4YA4W2Cro culture reporter whose passionate storytelling and kindness left an indelible mark on her community and newsroom, was found shot to death in a suspected homicide Monday in Wood County. She was 30 years old. https://t.co/WKtnD6rDO2

— clevelanddotcom (@clevelanddotcom) November 12, 2018
It's with heavy hearts we report the tragic death of Nikki Delamotte, a popular culture reporter with @clevelanddotcom. Nikki was found shot dead in a suspected homicide Monday in Wood County. She was 30. Photo courtesy of Jacqueline Bon. pic.twitter.com/VOAEqXSLRJ

— clevelanddotcom (@clevelanddotcom) November 12, 2018
EDITORIAL: Nikki was the new friend you'd known forever. She was that warm, that giving, that caring.https://t.co/vnJUq8CgUa

— clevelanddotcom (@clevelanddotcom) November 13, 2018
https://twitter.com/clevelanddotcom/status/1062338974054793217