National News
Macy's is closing 125 stores and laying off 2,000 employees
Changing consumer habits and mounting competition from Walmart, Amazon and TJ Maxx have been reversing its fortunes.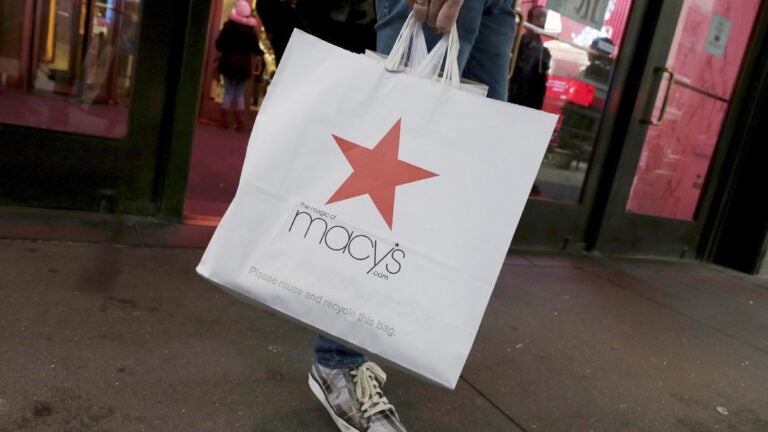 Retailer Macy's is closing 125 stores – about a fifth of its total – and laying off about 2,000 workers as it struggles to shore up sales after a disappointing holiday season.
The department store chain is also shutting down its headquarters in Cincinnati and will move operations to its main headquarters in New York, the company announced in a statement on Tuesday. The company also plans to close offices in San Francisco and Lorain, Ohio, as well a customer service center in Tempe, Arizona, resulting in a 10% reduction of corporate and support staffs.
"The changes we are making are deep and impact every area of the business, but they are necessary," Jeff Gennette, chief executive of Macy's, said in a statement. "We are taking the organization through significant structural change to lower costs, bring teams closer together and reduce duplicative work."
Macy's, which had $25 billion in sales in 2018, is the country's largest department store chain. With Macy's and Bloomingdale's in its portfolio, the company is considered one of the most prominent retailers nationwide, with anchor stores at hundreds of U.S. shopping malls. It has also become a cultural icon for generations of Americans, inspiring movies such as "Miracle on 34th Street." The annual Macy's Thanksgiving Day Parade, which dates back to 1924, is the world's largest parade and attracts millions of revelers each year.
But changing consumer habits and mounting competition from Walmart, Amazon and TJ Maxx have been reversing its fortunes. The retail giant has closed dozens of underperforming stores, many of them in shopping malls, over the past four years as it invests in its most lucrative properties. Even so, Macy's has struggled to win over customers who are increasingly buying online. (Jeff Bezos, Amazon's founder and chief executive, owns The Washington Post.)
Analysts said the closures, set to take place over three years, would hurt some of the country's most vulnerable shopping malls, and lead to a ripple effect of declining foot traffic and revenue for nearby stores. Dozens of shopping malls have closed in the past decade, and hundreds more are in decline as they lose key anchor stores. One in four U.S. malls is expected to close by 2022, according to a 2017 report by Credit Suisse. Macy's did not specify which locations it plans to close but said closures would be in "lower tier" malls.
"Although this is prudent and sensible for Macy's, it is a bad sign of where some of the country's second- and third-tier shopping malls are headed," said Neil Saunders, managing director of GlobalData Retail. "When a major retailer like Macy's or Sears or JC Penney closes, it weakens the viability of the shopping mall and gives people even fewer reasons to stop in."
Analysts attribute the company's steady decline to a number of factors, including increased competition, changing consumer habits and a culture of never-ending discounts. They say Macy's has failed to attract younger shoppers who are increasingly turning to direct-to-consumer brands such as Everlane, which touts itself as a more sustainable retailer, and ThirdLove, a bra company. Macy's has fallen behind fast-fashion retailers such as H&M and Zara, which can bring cheaper versions of designer labels from the runway to the store in weeks.
"It is inevitable that Macy's has ended up here," Saunders said. "A lot of their stores have been posting weak results for a long time."
The company's woes come amid turmoil in the retail industry. U.S. companies announced a record 9,300 store closures last year, according to Coresight Research, and analysts said they expect that trend to continue into the new year. Dozens of major companies – many of them mall staples like Gymboree, the Limited and Sears – have filed for bankruptcy in recent years.
Macy's has experimented with smaller store formats and Backstage outlets. It recently partnered with online reseller ThredUp to sell used clothing at a few dozen of its stores. On Tuesday, the retailer announced another new idea: Market by Macy's, a small-format store that will sell local goods, as well as food and drinks, at "lifestyle" shopping centers around the country. The first Market store is scheduled to open in Dallas this week.
The retail giant said it plans to shift its focus – and investment – to its best-performing stores, as well as its website, mobile app and new private-label brands.
In addition to about 600 department stores, the company operates 171 Bluemercury beauty shops and has been building up its fleet of Macy's Backstage outlets. Its "Story" concept stores, meanwhile, offer yoga classes, cooking workshops and other experiences.
Macy's stock was flat in after-hours trading, following the news. The company's shares have fallen nearly 37 percent, year-to-year.