National News
FDA clears Johnson & Johnson's shot, the third vaccine for U.S.
Johnson & Johnson has pledged to provide the United States with 100 million doses by the end of June.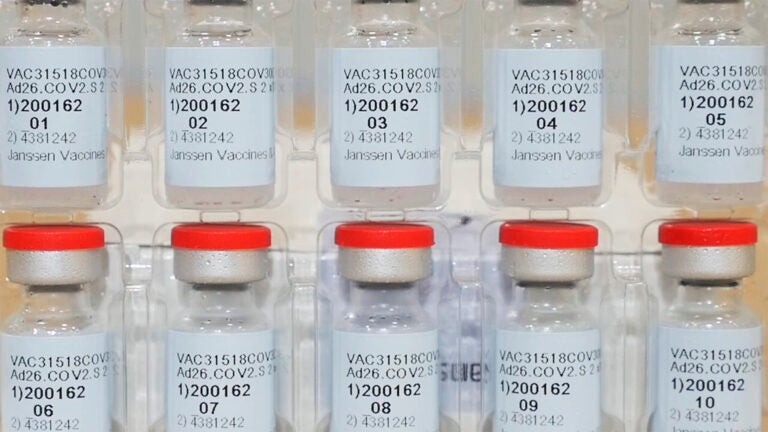 WASHINGTON — The Food and Drug Administration on Saturday authorized Johnson & Johnson's single-shot COVID-19 vaccine for emergency use, beginning the rollout of millions of doses of a third effective vaccine that could reach Americans by early next week.
The announcement arrived at a critical moment, as the steep decline in coronavirus cases seems to have plateaued and millions of Americans are on waiting lists for shots.
Johnson & Johnson has pledged to provide the United States with 100 million doses by the end of June. When combined with the 600 million doses from the two-shot vaccines made by Pfizer-BioNTech and Moderna slated to arrive by the end of July, there will be more than enough shots to cover any U.S. adult who wants one.
But federal and state health officials are concerned that even with strong data to support it, some people may perceive Johnson & Johnson's shot as an inferior option.
The new vaccine's 72% efficacy rate in the U.S. clinical trial site — a number scientists have celebrated — falls short of the roughly 95% rate found in studies testing the Moderna and Pfizer-BioNTech vaccines. Across all trial sites, the Johnson & Johnson vaccine also showed 85% efficacy against severe forms of COVID-19 and 100% efficacy against hospitalization and death.
"Don't get caught up, necessarily, on the number game, because it's a really good vaccine, and what we need is as many good vaccines as possible," Dr. Anthony Fauci, the government's top infectious disease expert, said in an interview Saturday. "Rather than parsing the difference between 94 and 72, accept the fact that now you have three highly effective vaccines. Period."
On Sunday, a committee of vaccine experts who advise the Centers for Disease Control and Prevention will meet to discuss whether certain population groups should be prioritized for the vaccine.
An administration official familiar with the distribution of the vaccine said that shipments would begin Monday and deliveries could arrive as soon as Tuesday.
Johnson & Johnson has said it will ship nearly 4 million doses as soon as the FDA authorizes distribution and another 16 million or so doses by the end of March.
Get Boston.com's browser alerts:
Enable breaking news notifications straight to your internet browser.