National
What's next for the other 3 officers at the scene of George Floyd's arrest?
Thomas Lane, J. Alexander Kueng, and Tou Thao are charged with aiding and abetting second-degree murder and aiding and abetting second-degree manslaughter.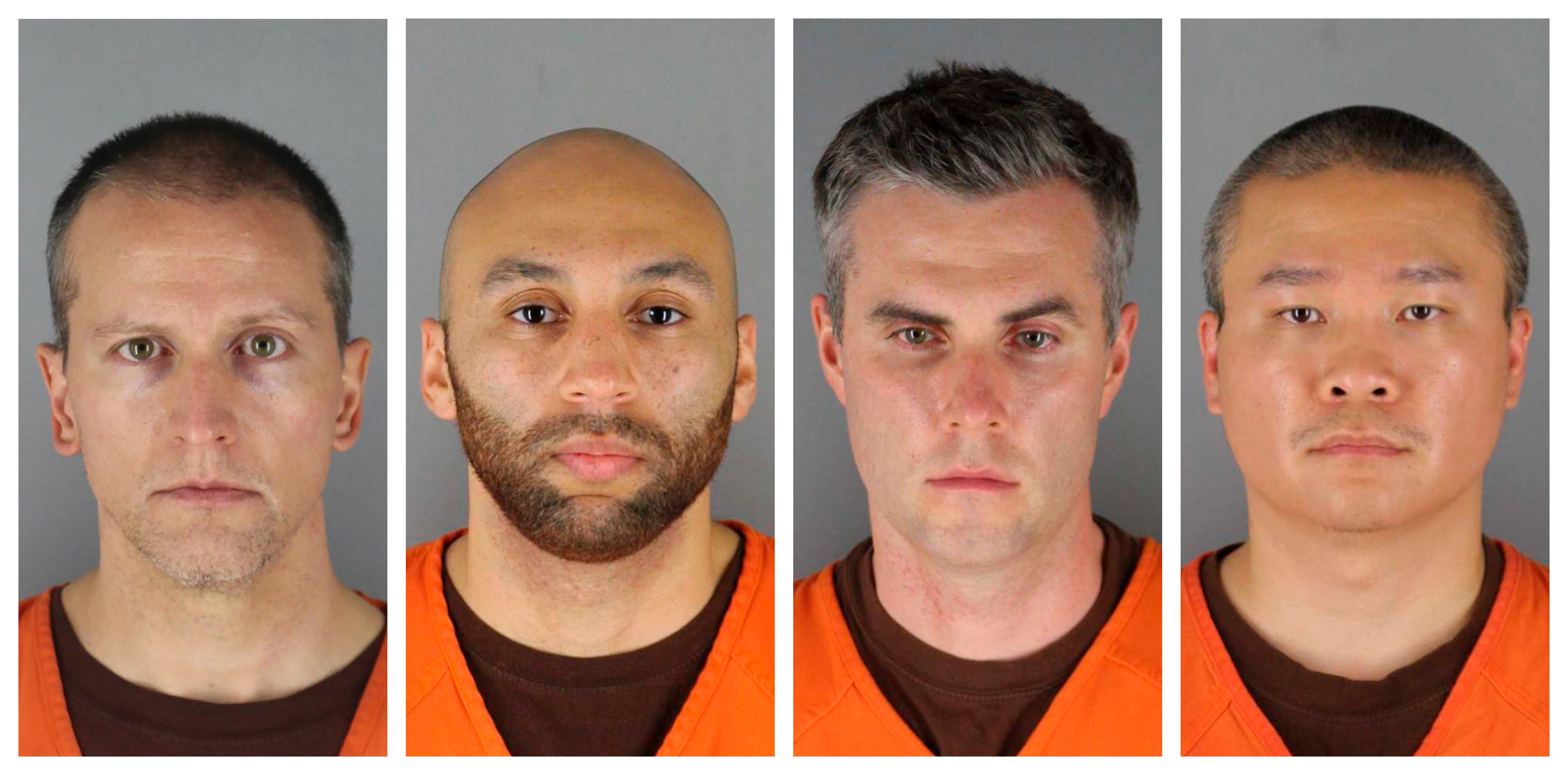 Now that former Minneapolis police officer Derek Chauvin has been found guilty in the murder of George Floyd, attention is turning to the coming trial of the other three officers who were involved in the arrest. All three were fired the day after Floyd's death, and they are expected to be tried jointly beginning in August.
On June 3, Hennepin County prosecutors charged Thomas Lane, J. Alexander Kueng and Tou Thao with aiding and abetting second-degree murder and aiding and abetting second-degree manslaughter.
Kueng and Lane, both newly trained officers, arrived at the scene first and approached Floyd's car. Lane drew his handgun and pointed it at Floyd through an open window, putting the gun back in his holster after Floyd put his hands on the steering wheel.
Thao and Chauvin arrived later, when the first two officers were trying to get Floyd into the squad car. Once Floyd was on the ground, Lane held his legs, and Kueng held his back. Thao stood nearby and interacted with bystanders.
Lane and Kueng were both in their first week on the job as full officers. Kueng, who was 26 at the time, was the youngest and least experienced officer at the scene. It was his third shift as a full officer. He was trained largely by Chauvin. Neither Kueng nor Lane had prior misconduct complaints filed against them, according to the Minneapolis Police Department.
Thao, who was 34 at the time of Floyd's arrest, had been with the Minneapolis Police Department for nine years. He faced six misconduct complaints in his career with the department. He also was the subject of a lawsuit that claimed that he and another officer punched, kicked and kneed a Black man, leaving him with broken teeth and bruises. A lawyer involved in the case said the city settled the lawsuit by agreeing to pay $25,000.
Get Boston.com's browser alerts:
Enable breaking news notifications straight to your internet browser.