National
North Carolina student denied H.S. diploma after wearing a Mexican flag over his gown at graduation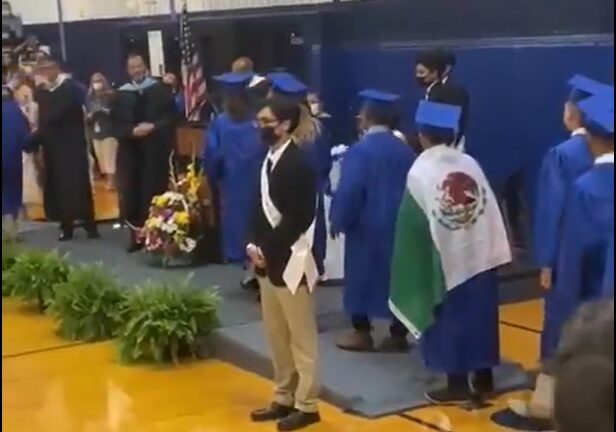 In a video that has since gone viral across social media, a North Carolina student was denied his high school diploma and removed by police from a graduation ceremony for donning a Mexican flag draped over his gown.
During the Asheboro High School graduation ceremony on Thursday night, Adolfo Hurtado was filming as his cousin Ever Lopez had his name called out over the microphone, and he walked up to the podium.
But after reaching the front of the stage, where the principal was handing out the diplomas, Lopez was stopped — a line of students was held up behind him as a conversation ensued. The crowd can be heard booing during the pause in the ceremony. After a few moments, Lopez then walked off the stage — without his diploma. The crowd cheered for Lopez as he went to take his seat among fellow graduating seniors.