National
Facebook wants the young people back
"We are retooling our teams to make serving young adults their North Star rather than optimizing for the larger number of older people."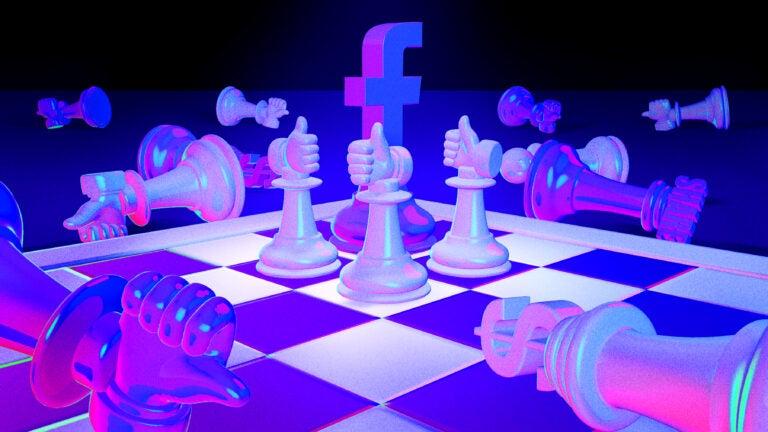 On Monday, the public got a glimpse into Mark Zuckerberg's fear that Facebook might shrivel into irrelevance.
In a conference call to discuss Facebook's financial results, Zuckerberg said that he planned to overhaul the company to make its apps more appealing for people younger than 30. "We are retooling our teams to make serving young adults their North Star rather than optimizing for the larger number of older people," he said. He added it would take years to make this shift.
Many organizations are obsessed with staying connected to the young and cool, so perhaps this declaration was not a surprise. And Zuckerberg, who always seems to be worried about something, has a habit of making bold statements about Facebook's priorities that sometimes turn out to be mostly talk.
The reality is that Facebook for years has been losing popularity with young people, but it has not really mattered. The company was attracting more users overall and making oodles of money. And it adapted to appeal to younger people, including by buying Instagram nine years ago and copying features of Snapchat and TikTok.
Zuckerberg's comment, as well as recent reporting by The New York Times, Bloomberg, and others, suggest that perhaps this time is different. Dread appears to be lurking inside Facebook, including in Zuckerberg's corner office, that the social media giant must turn itself inside out to attract younger users — with an implied "or else."
Zuckerberg knows well that dominant companies in technology do not tend to stay that way for long. The reshuffling he outlined raises the question: Does Zuckerberg worry that the disinterest of younger people will fulfill a long-standing prediction by tech watchers that the company is doomed to become a has-been?
Let's see what happens. Facebook may be able to rise to the challenge again and win over the youth. (Insert the meme, "How do you do, fellow kids?")
Facebook executives on Monday did not describe a grand plan to win back young people. They talked vaguely about more emphasis on Reels, which is Instagram's riff on TikTok, and about Zuckerberg's latest fixation with virtual reality and the "metaverse."
A teeny part of my brain also wonders if Zuckerberg's flash of fear Monday was intended to portray Facebook as a cowering weakling rather than the unbeatable internet star that its critics say it is. As my Times colleague Kevin Roose has written, Facebook can be both a dominant power and fearful about its future.
And as much as the company appears to care about young people using Instagram, Facebook and its other products, it can stay rich for a very long time without them.
The most important factor in Facebook's financial success is its ability to collect lots of information about what people — mostly those of us in the United States and other rich countries — do online and then harnessing that data to help businesses more effectively sell us pajamas, filing cabinets or apps. Young people can flee in droves, and Facebook will still be raking in those advertising dollars, at least for quite a long time. As we saw from its earnings statement Monday, Facebook is good at making money.
But the company's internal deliberations about younger people may turn out to be among the most important artifacts in the reams of Facebook communications and documents scooped up by Frances Haugen, a former Facebook product manager.
Reporting on those documents and other company discussions show that Facebook is worried that teens are spending less time on Instagram this year, that its user base is aging fast and that young people who love Instagram are not gravitating to the Facebook app as they get older. But seeing the concern in private deliberations among underlings or a marketing document is one thing. Zuckerberg sounding the alarm in public is a whole other level.
This article originally appeared in The New York Times.