Business
Jury awards $10 million to white male executive in discrimination case
The jury award for David Duvall, who was fired from his job at Novant Health in North Carolina in 2018, is likely to be reduced under federal law.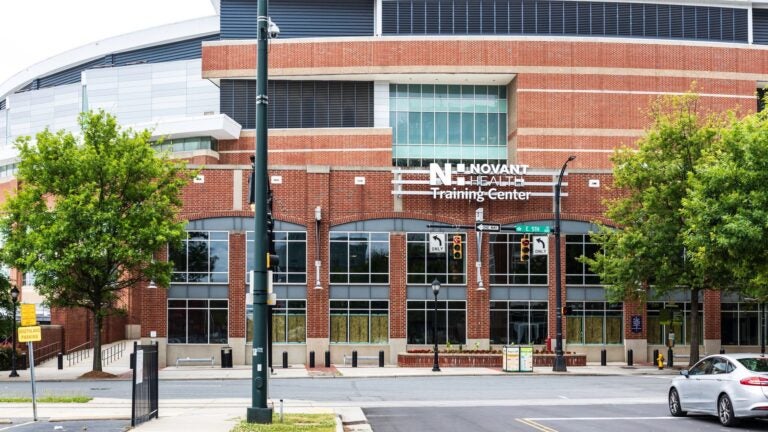 A federal jury in North Carolina has awarded $10 million in damages to a former health care executive who argued that he was fired because he is a white man and his employer was trying to diversify, court records show.
The employer, Novant Health, which oversees 15 hospitals and hundreds of outpatient centers and clinics, argued that the former executive, David Duvall, had been fired because his superiors "had very little confidence" in him as a leader — not because of his race and sex.
But a federal jury found Tuesday that Duvall's race and sex had been motivating factors in his termination and that Novant Health had failed to prove that it would have fired him regardless of those factors.
The jury awarded Duvall $10 million in punitive damages, a sum that is likely to be reduced by the trial judge, according to Sachin S. Pandya, a professor at the University of Connecticut School of Law. He said that Title VII of the Civil Rights Act caps punitive damages at $300,000 for employers with more than 500 employees.
The verdict came nearly two years after Duvall filed a federal lawsuit against Novant Health, contending that he had been fired to achieve racial and gender diversity, in violation of the Civil Rights Act of 1964. That law prohibits discrimination based on race, color, religion, sex or national origin.
"We are pleased that the jury agreed with Mr. Duvall that his race and gender were unlawful factors in his termination — that he was fired solely to make room for more diverse leaders at Novant Health," Duvall's lawyer, S. Luke Largess, said in a statement.
He said that the jury had included six women and two men and that six were white, one was Hispanic and the forewoman was Black.
Duvall's lawsuit was "decidedly not a statement against diversity and inclusion programs," Largess said.
"The lawsuit was only about the need to run such programs lawfully," he said. "We believe the punitive damages award was a strong message that an employer cannot just fire employees based on their race or gender to create opportunities to achieve diversity targets. That is plainly unlawful and very harmful, and that is what the jury denounced here."
Novant Health said that it disagreed with the verdict.
"We are extremely disappointed with the verdict, as we believe it is not supported by the evidence presented at trial, which includes our reason for Mr. Duvall's termination," Novant Health said in a statement. "We will pursue all legal options, including appeal, over the next several weeks and months."
Novant Health, a nonprofit organization with more than 35,000 employees, said the verdict would have no effect on its efforts to diversify its workforce.
"Novant Health is one of thousands of organizations to put in place robust diversity and inclusion programs, which we believe can coexist alongside strong nondiscriminatory policies that extend to all races and genders, including white men," the organization said. "It's important for all current and future team members to know that this verdict will not change Novant Health's steadfast commitment to diversity, inclusion and equity for all."
In his lawsuit, Duvall said that he had a successful career in marketing and public relations when Novant Health hired him as a senior vice president of marketing and communications on Aug. 5, 2013.
On July 30, 2018, Novant Health fired him without warning and ordered him off the premises immediately, the lawsuit states.
Duvall said that his superior had told him that his termination had "nothing to do" with his work performance and that he had "done everything asked of him and more," according to the lawsuit. Duvall's job performance "had been very highly rated, both internally and externally," the lawsuit states.
Instead, Duvall contended that his termination had stemmed from "the distortion of a good intention."
In 2015, Novant Health signed onto a commitment by health care systems nationwide to address health inequities, which spawned a commitment to diversity and inclusion, Duvall said in court documents.
By 2018, that commitment "had turned into avowed, even boastful, 'strategic imperative' to rely on racial and gender targets to reshape Novant Health's work force and leadership to reflect the community it served," according to the documents.
"As a direct result," Duvall was fired and replaced by a white woman and a Black woman, and other white men were also dismissed without warning and replaced by women or members of minority groups, his court documents said.
Novant Health argued that Duvall's claims were "premised on complete speculation wholly lacking in evidence."
As a highly compensated senior vice president, Duvall was expected to "perform exceptionally, not just demonstrate good or adequate performance," Novant Health said in court documents.
Duvall "fulfilled what was asked of him," according to Novant Health, but "demonstrated over time that he was not exceptional or a successor" to his superior.
For example, Novant Health said that Duvall was "unable to speak publicly" in front of the board of directors, which prompted the chief executive "to question his command."
Duvall's superior "did not see him as an enterprise leader" who was willing to collaborate with others, Novant Health said. And Duvall missed a critical meeting to discuss the "patient experience" with other executives, Novant Health said.
"From a talent development, strategic planning, and succession planning perspective, I knew we could improve on talent in David's role," Duvall's superior wrote in court papers.